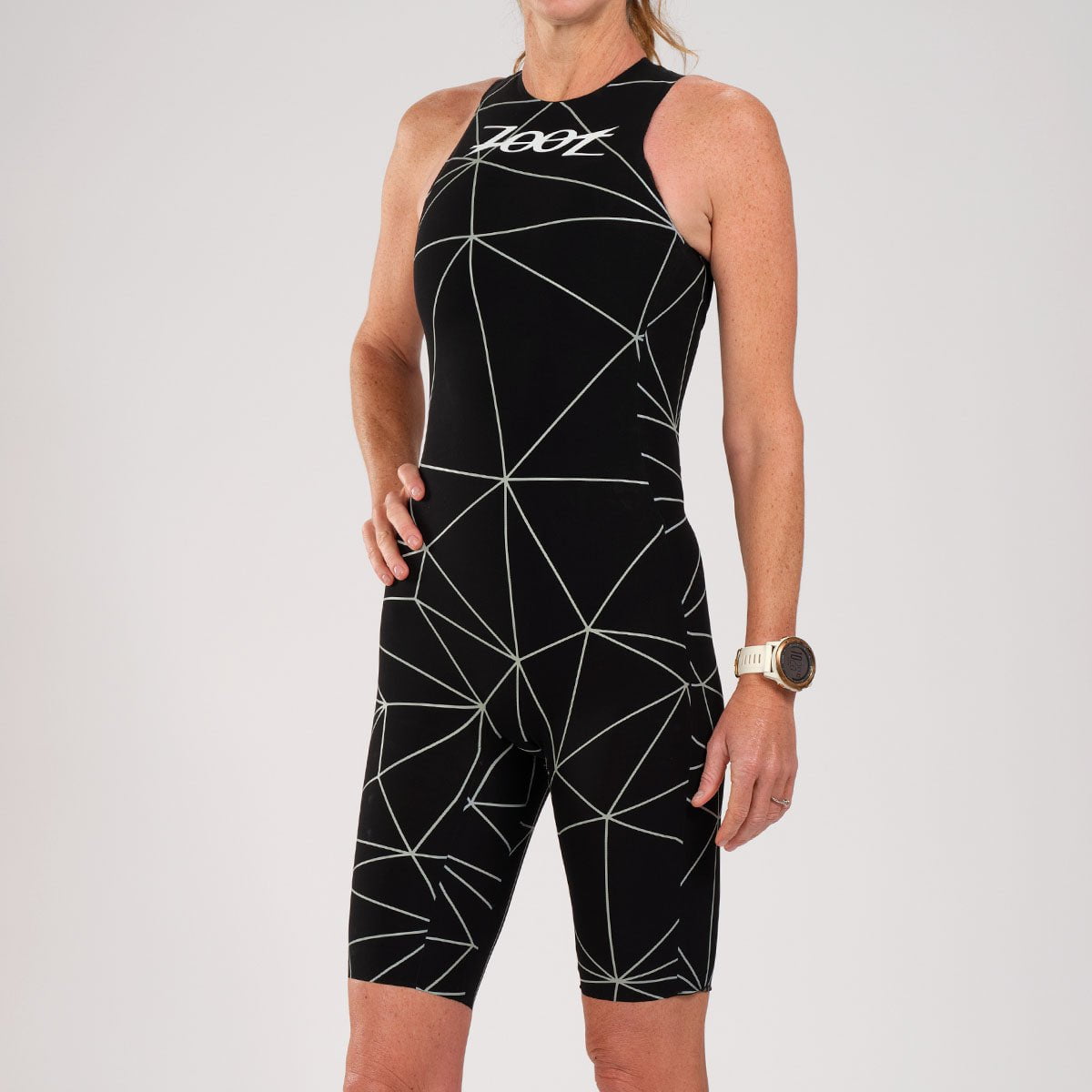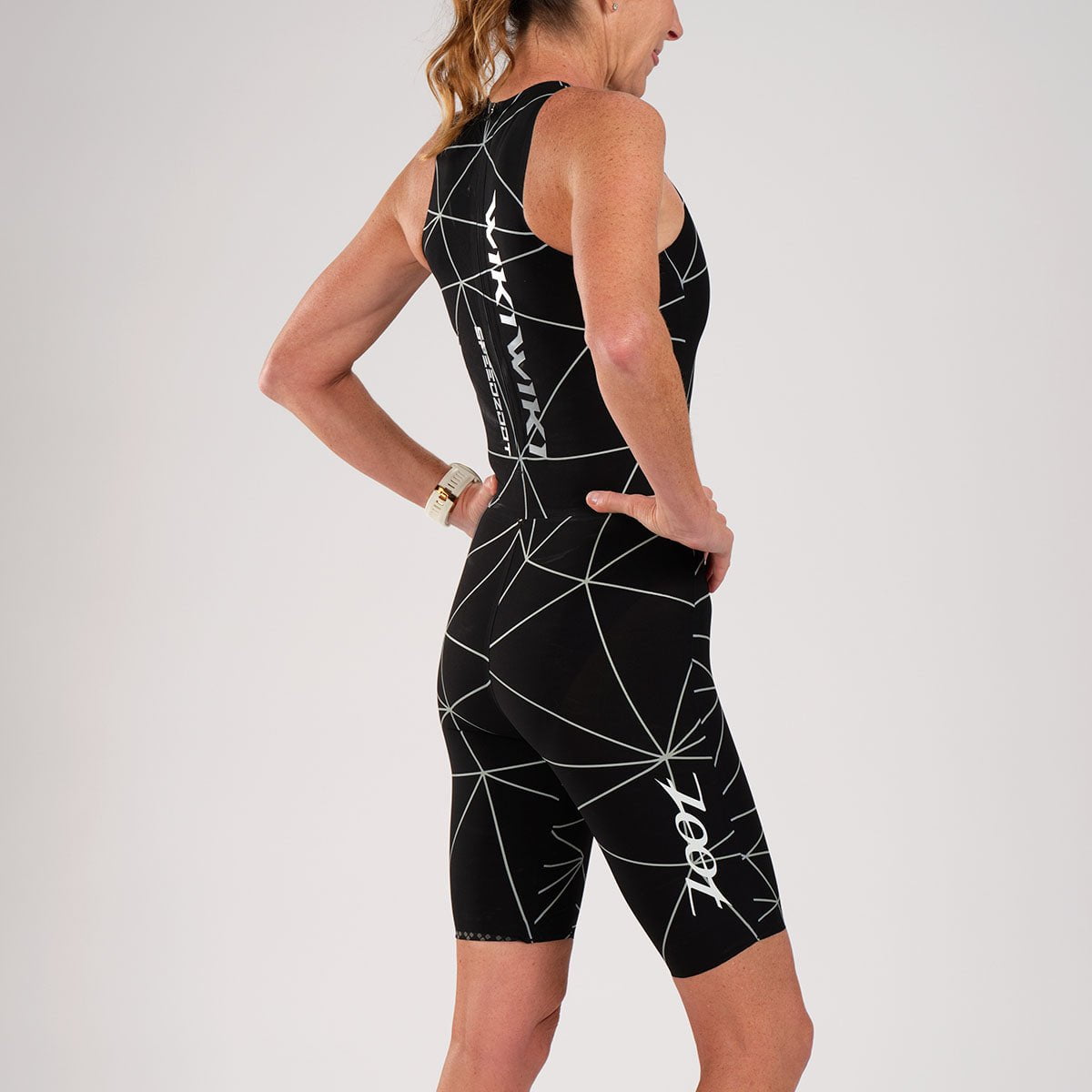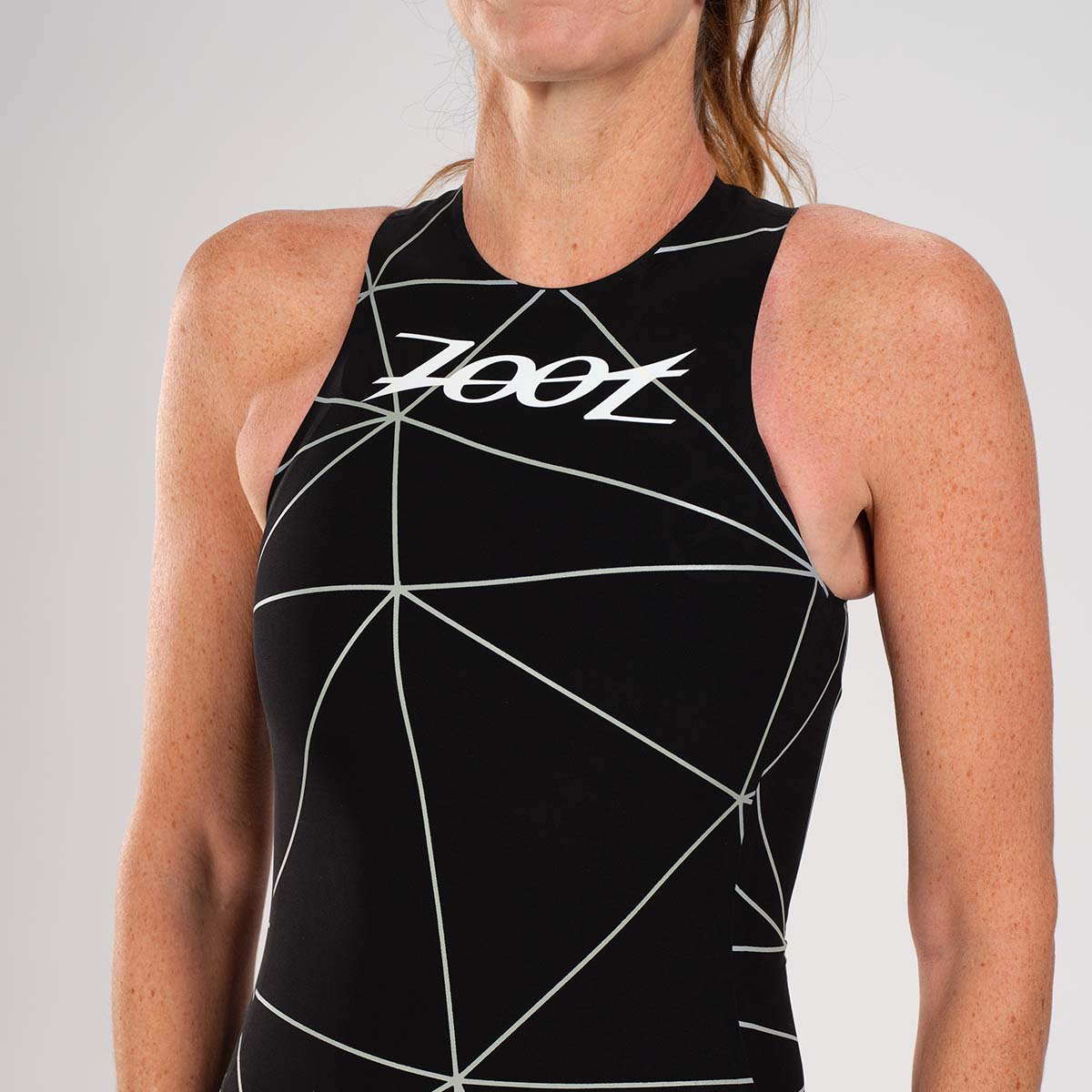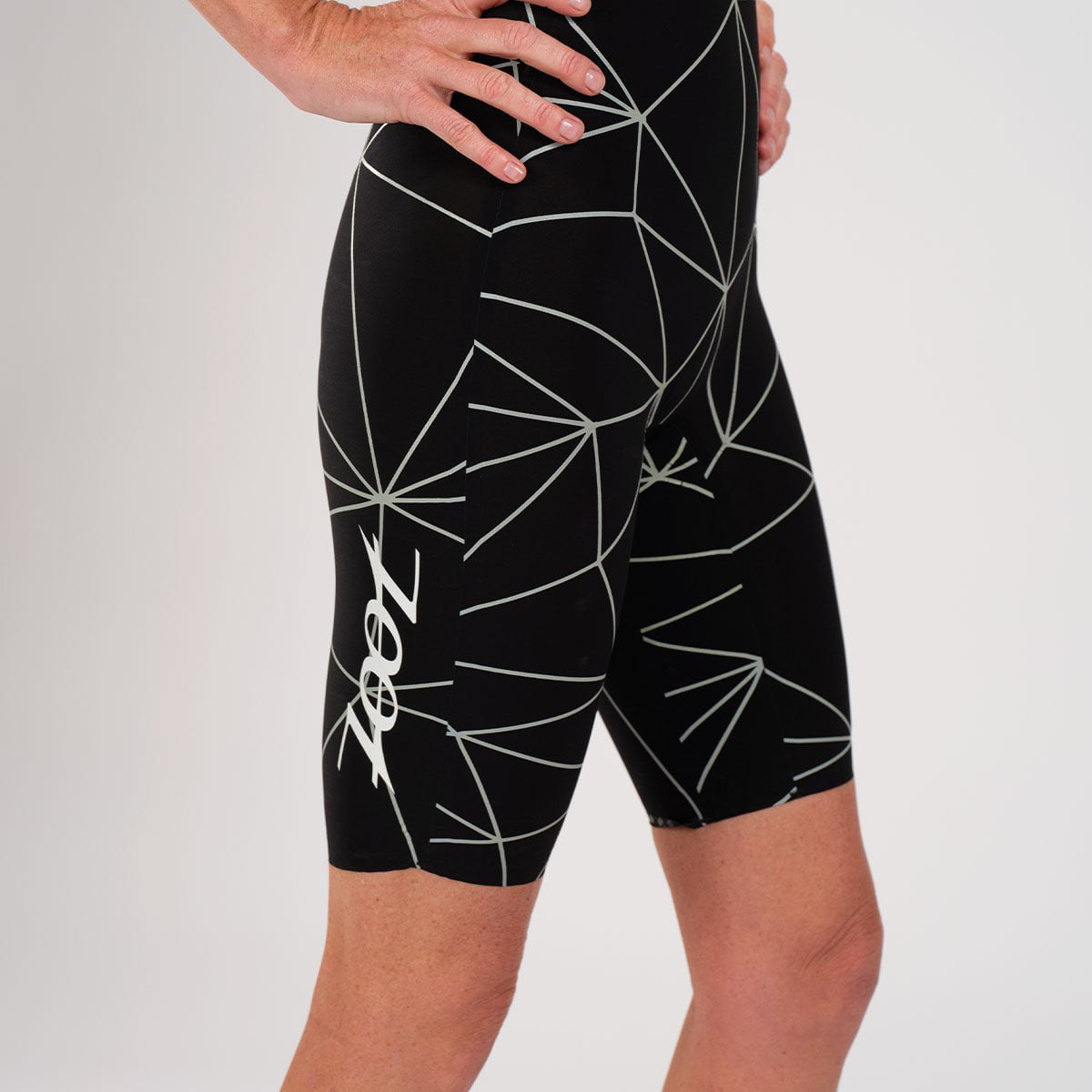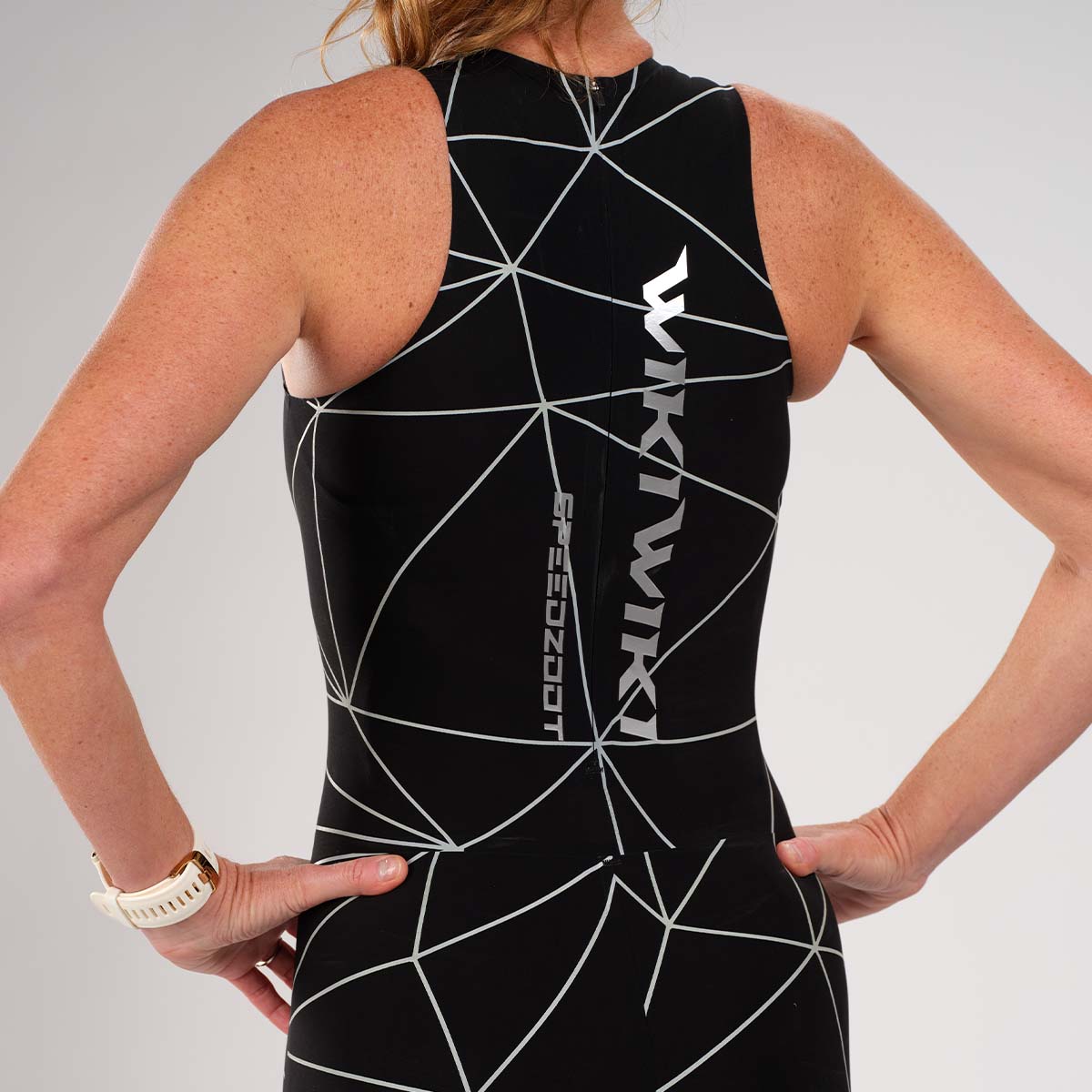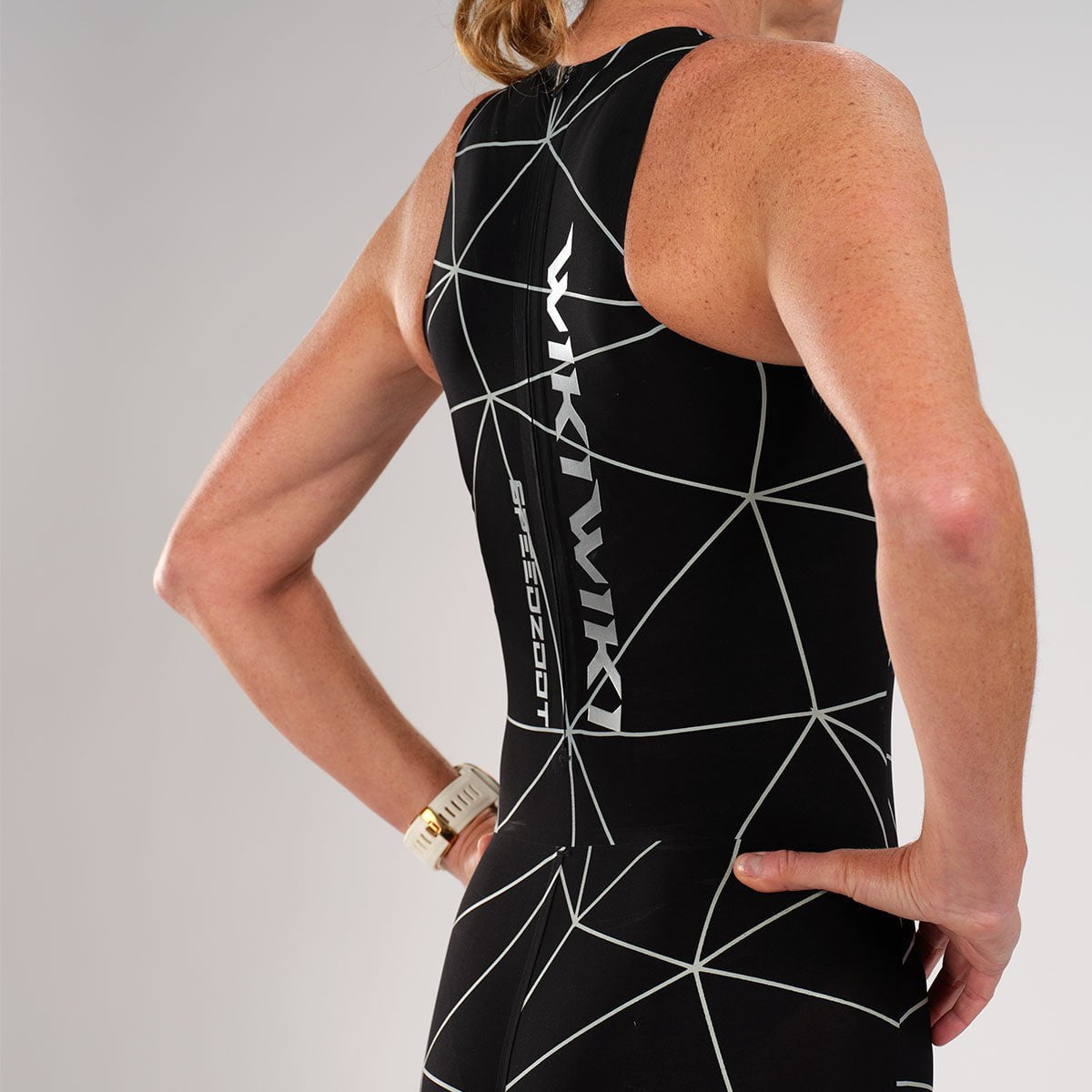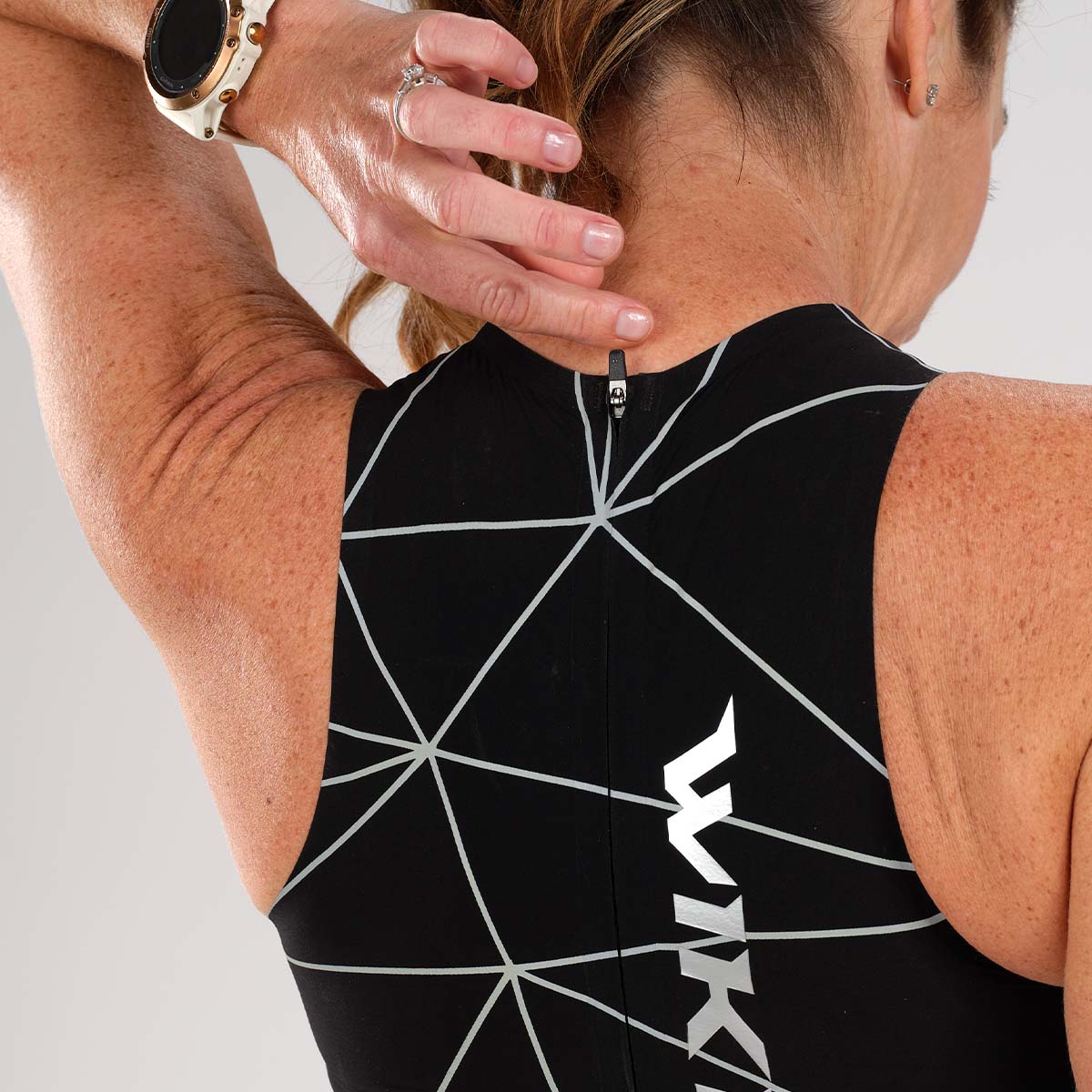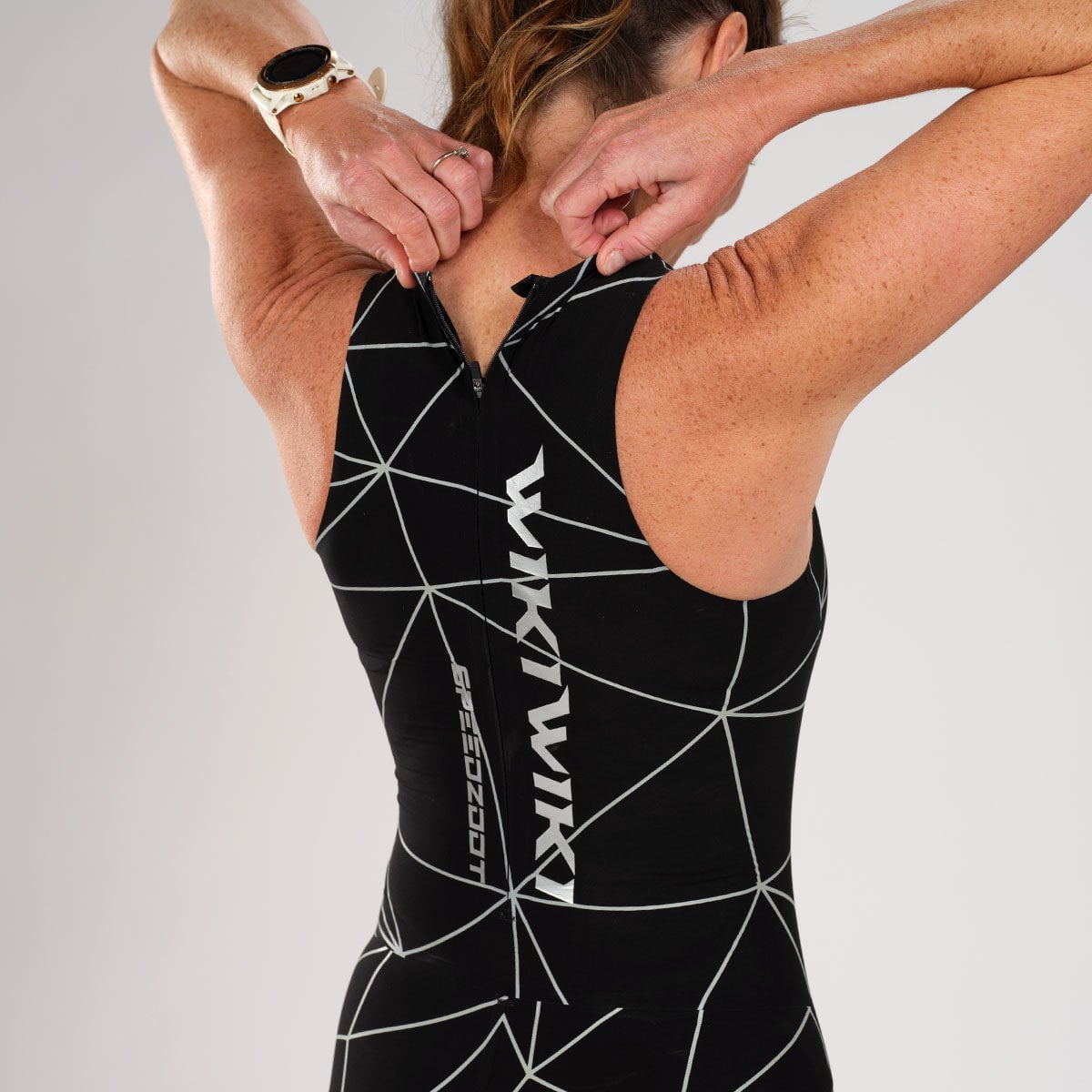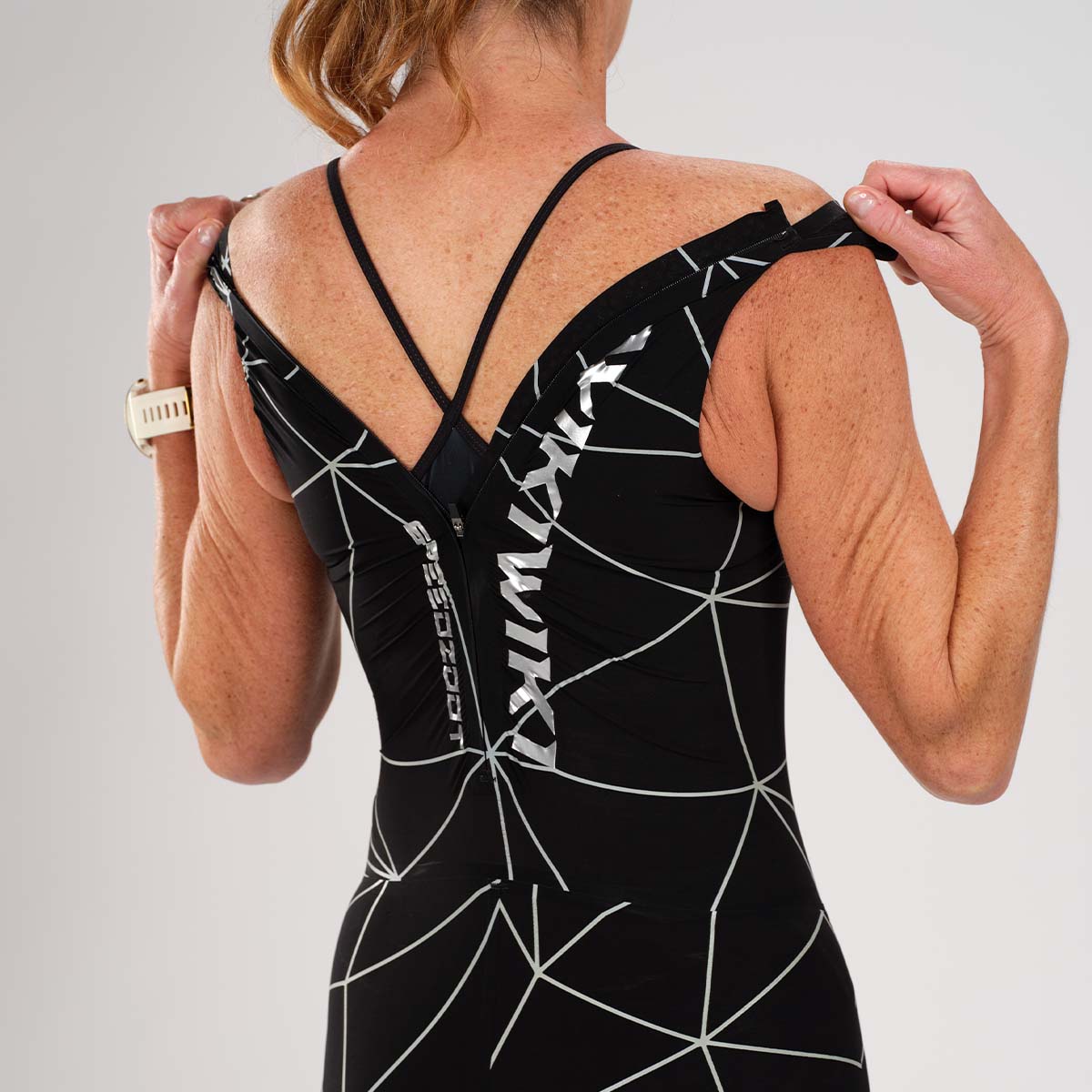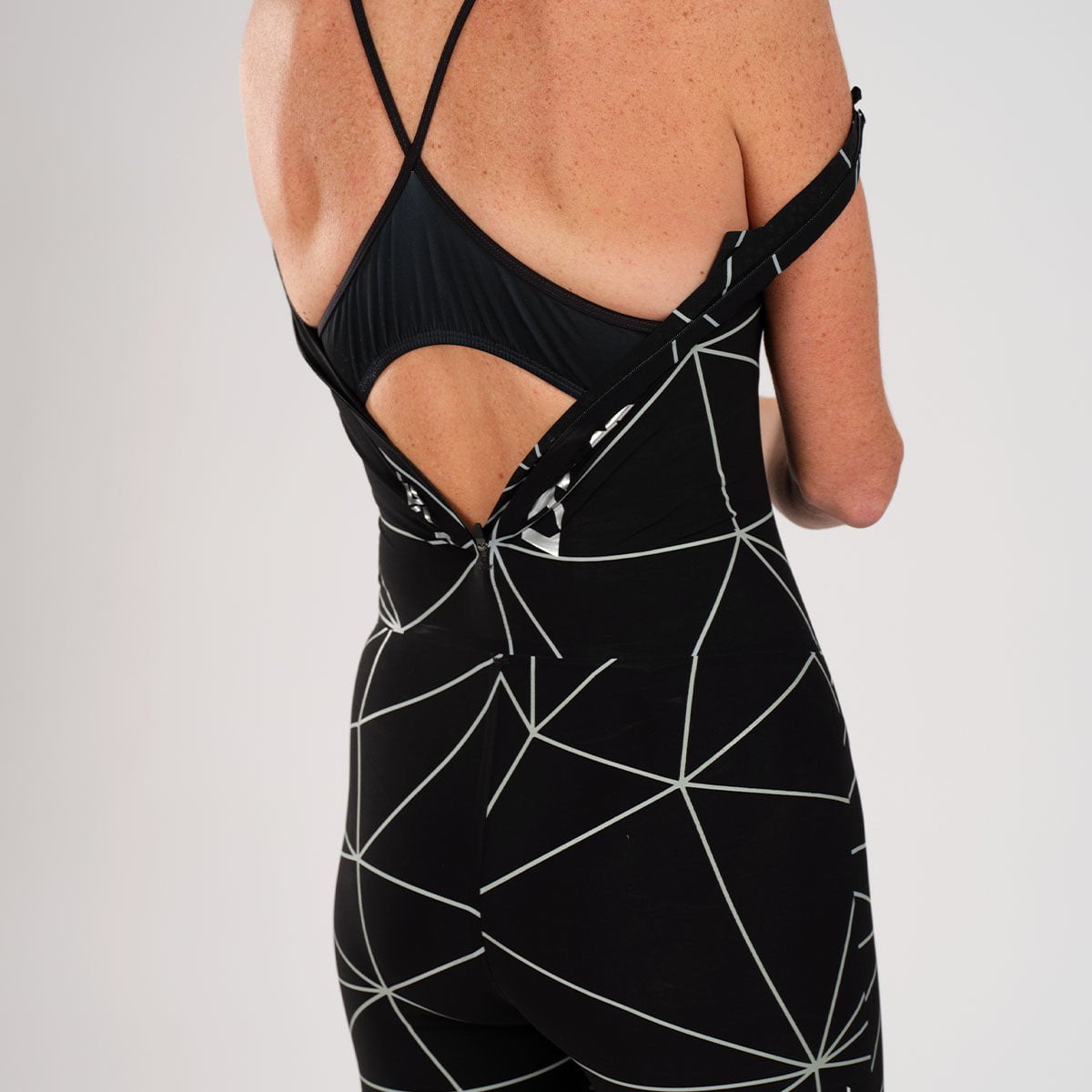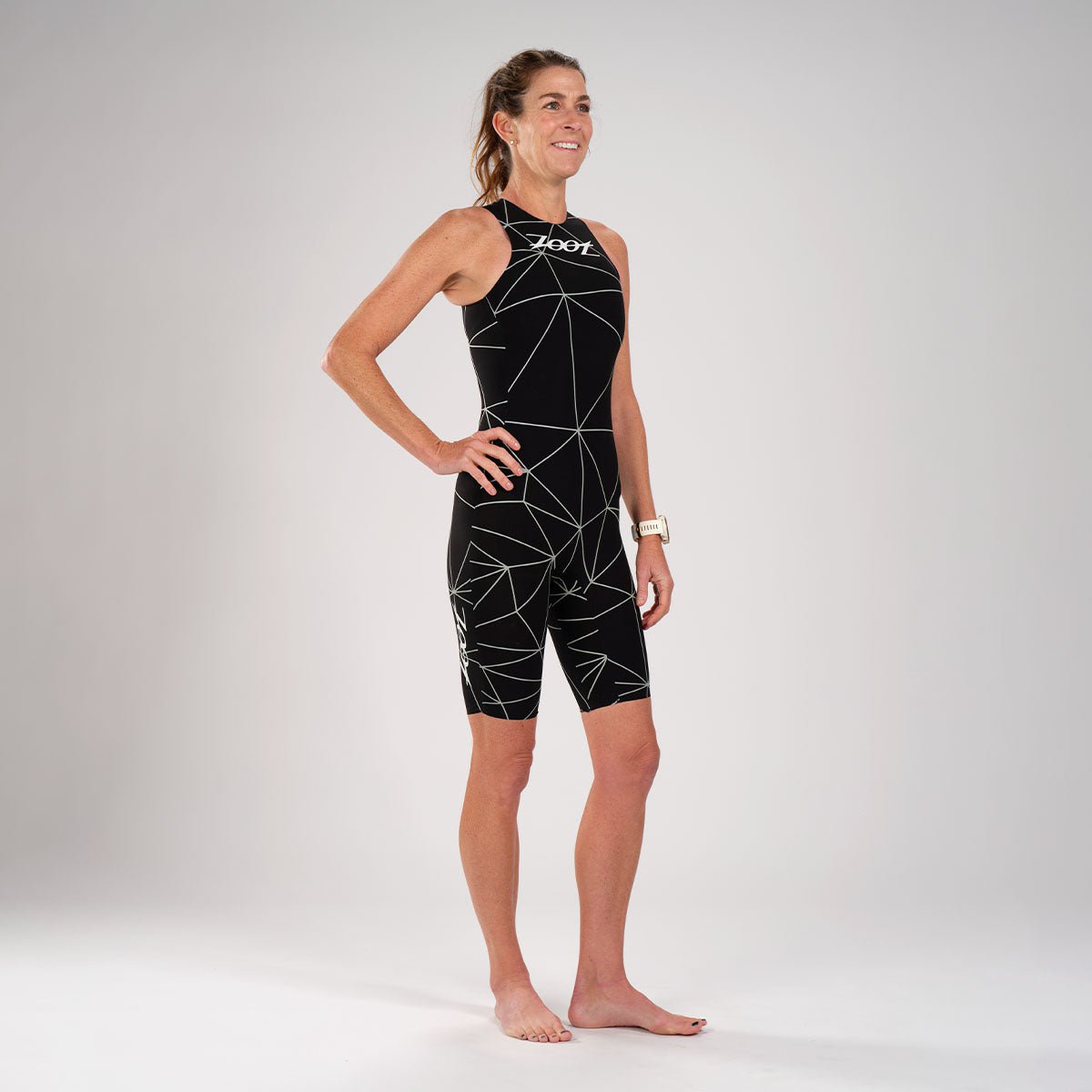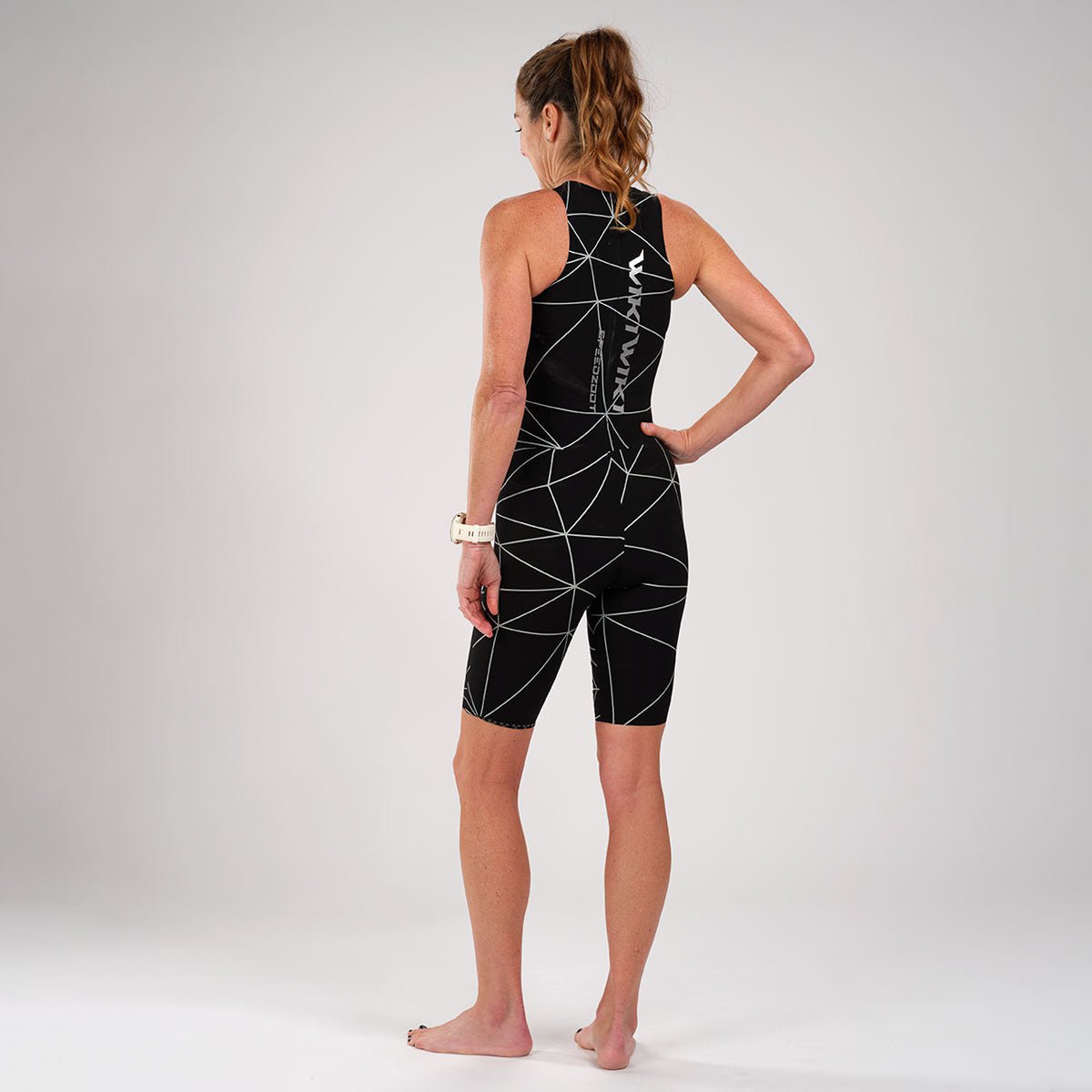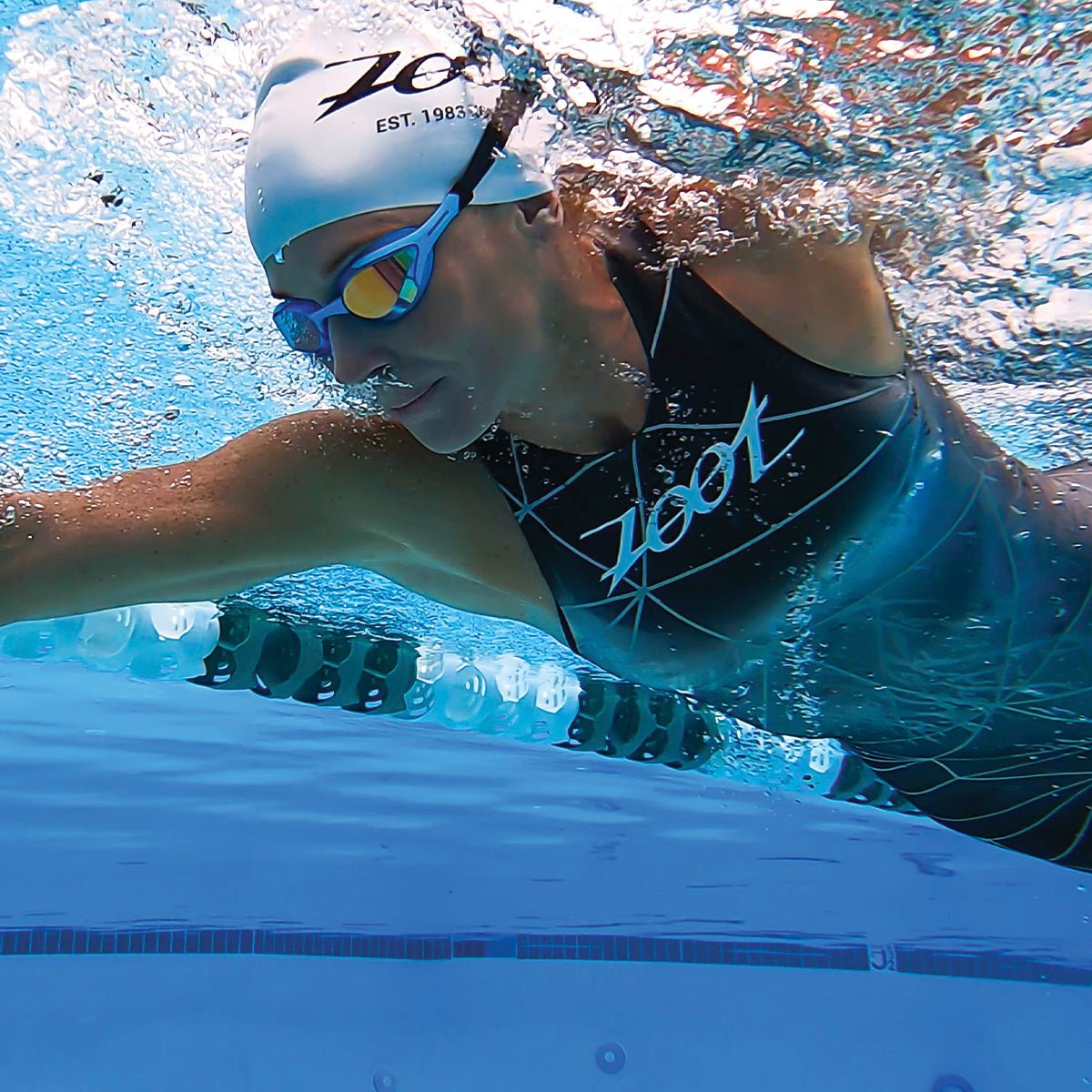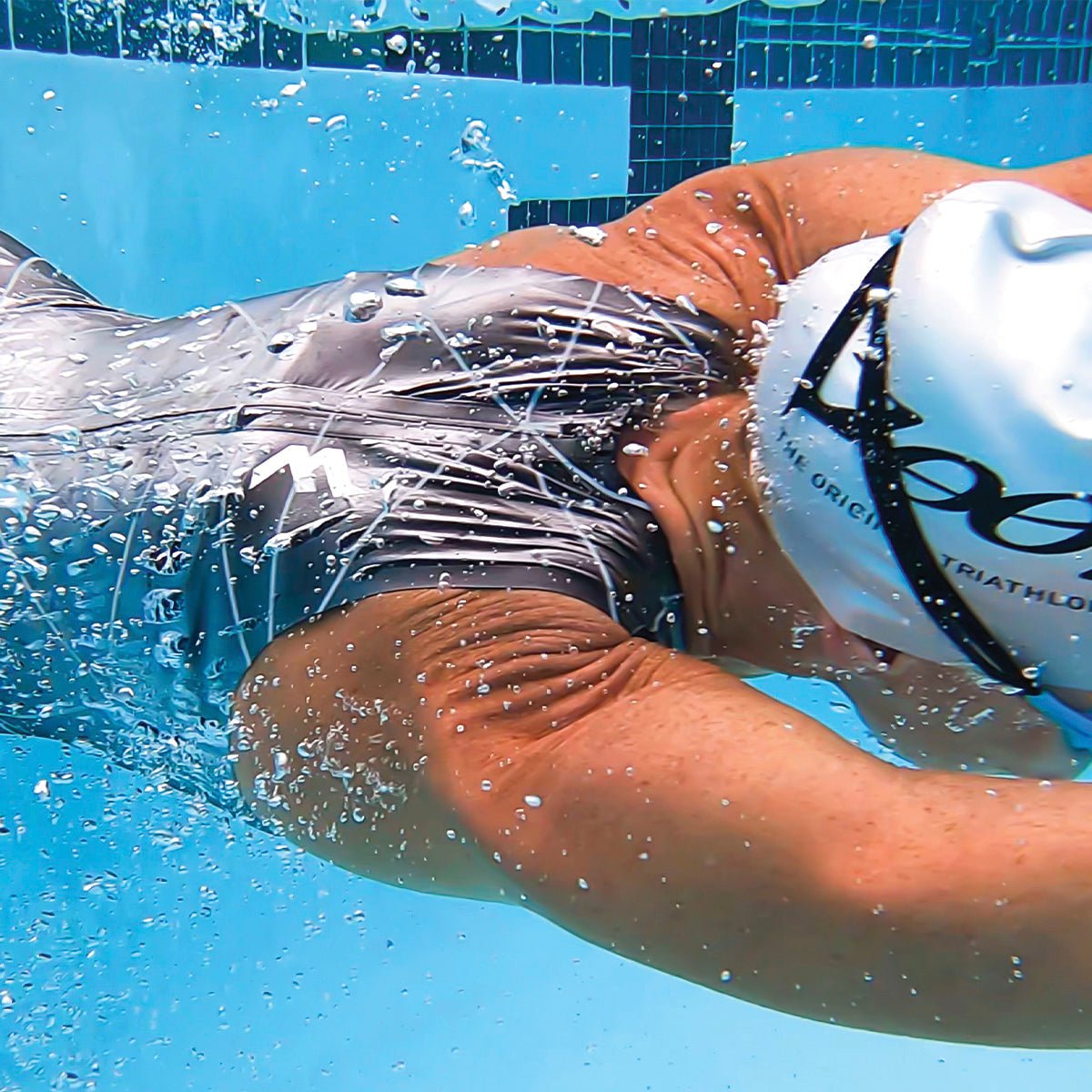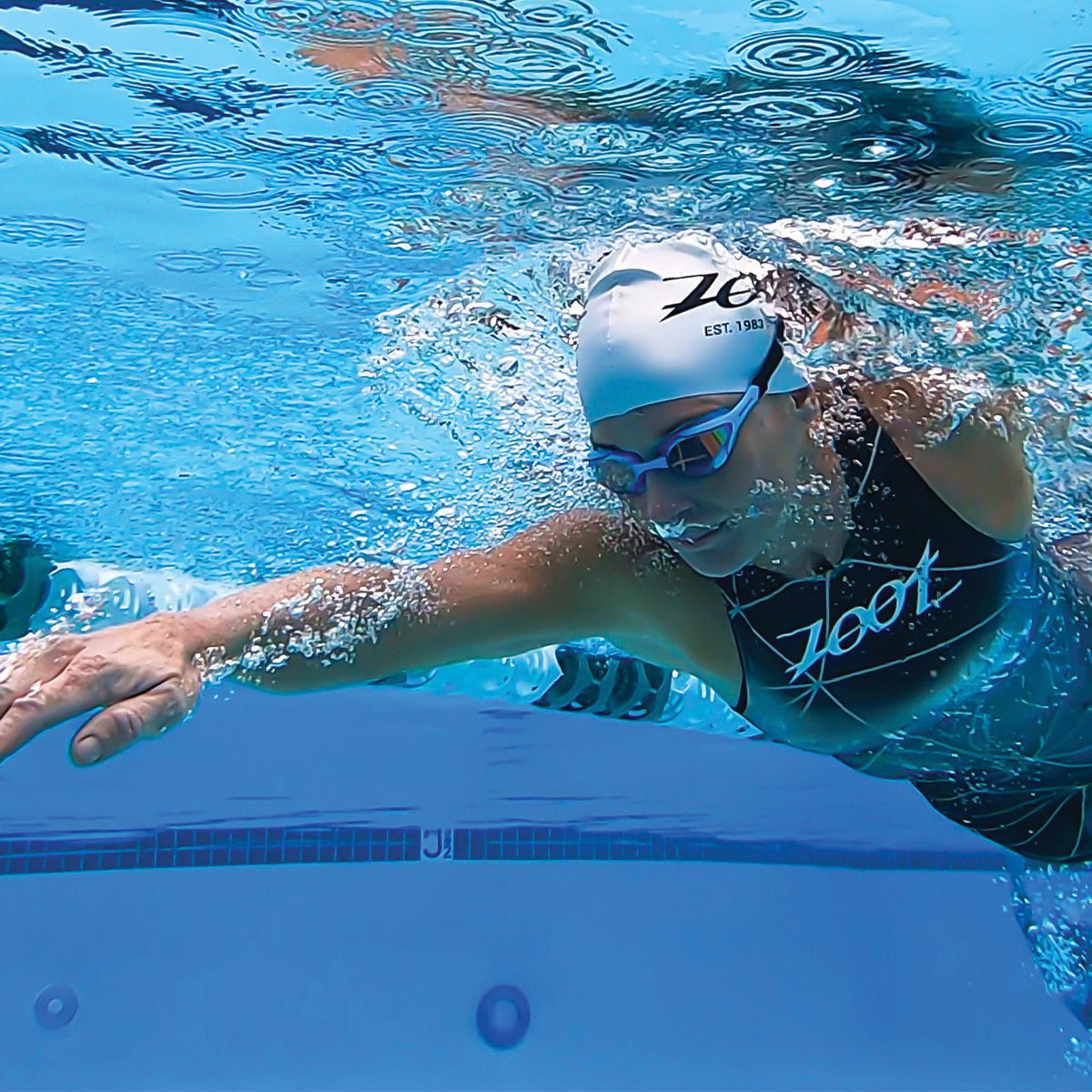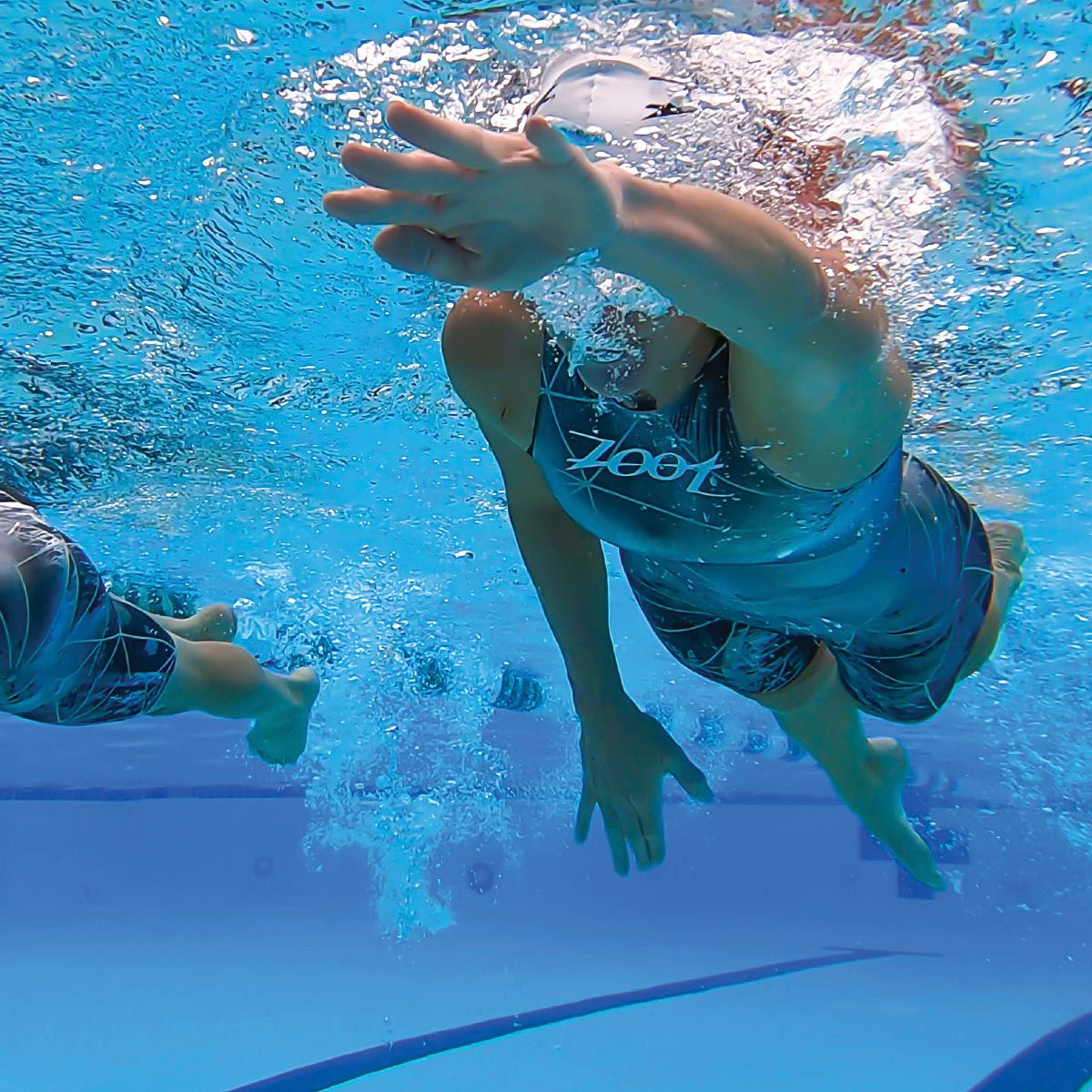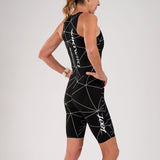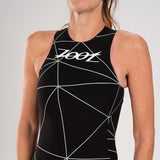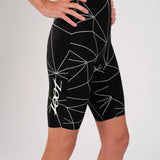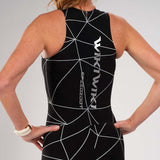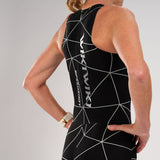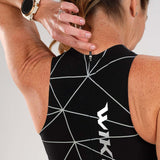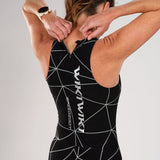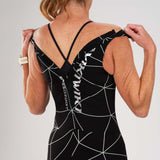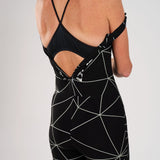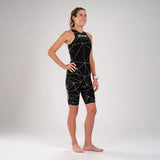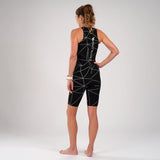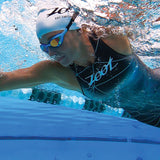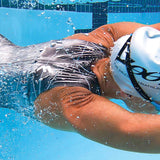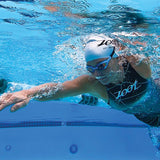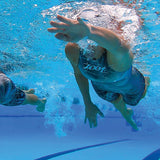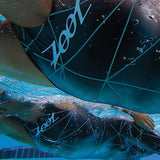 Womens Wikiwiki Speedzoot - Black/Silver
The NEW 2022 Zoot Wikiwiki Speedzoot uses the latest textile technology to maximize your performance in non-wetsuit swims. Zoot's race legal Wikiwiki swimskin has been re-designed with years of testing on professional and amateur triathletes to make you more comfortable and faster in the water.
KEY FEATURES
WATER REPELLANT - Italian stretch-woven fabric where every filament is treated with Durable Water Repellent (DWR) to reduce water absorption. This lightweight hydrophobic fabric has an ultra-low drag coefficient which allows you to glide through the water faster.
MAXIMIZE SWIM PERFORMANCE - Most triathlon race suits are constructed of hydrophilic textiles, meaning they like water. Hydrophilic textiles move moisture off the skin to keep you cool and dry on the bike and run. To maximize your swim performance youwant to wear a swimskin on top of your race suit so you glide through the water.
MAZIMIZE MOBILITY - We have designed the Zoot Wikiwiki Speedzoot to be sleeveless to NOTrestrict your natural swim stroke and provide maximum shoulder mobility. Through our testing, the advantage of wearing a compressive hydrophobic textile over the shoulders does not outweigh the benefits of increased shoulder mobility that a sleeveless swimskin can provide. If you are wearing a Zoot sleeved racesuit under your swimskin, we recommend wearing the sleeves out as this will not hinder your performance and improve your T1 transition time.
IMPROVED BODY POSITION - Compression is a key element in allowing a swimskin to work properly. Zoot's ULTRA swimskin is designed to be compressive to support your muscles and improve body position in the water. Zoot's innovative fabric contains 35% elastane for flexibility in lung expansion and exceptional breathing ability.
QUICK TRANSITION - Easy on/off lanyard is attached to the highest quality YKK auto locking #3 zipper. The zipper is engineered to be reverse coil for low drag with a soft limestone fabriczipper guard to prevent chafing.
NO SEW CONSTRUCTION - Ultrasonic bonded seams create a smooth surface to reduce drag and maximize speed. Advanced no sew construction also reduces chafing and provides for more flexibility and comfort.
USAT &WTC LEGAL
IRONMAN (WTC) specifies a water temperature of 24.5C (76.1F) as the cutoff for wearing a wetsuit.
USA Triathlon (USAT) specifies a water temperature of 25.5C (78F) as the cutoff for wearing a wetsuit.
Approved for USAT and WTC (IRONMAN) sanctioned events.
We offer various collection lines that meet a wide range of athletes, from first-time triathletes to high-performing professionals.
LTD
Our LTD collections are our bread and budder line-up. We release several collections throughout the year, supply always one batch, and go on to the next one. This continuous circle of new collections is why we call them limited – LTD. The Zoot LTD collections showcase our creativity in design that stands out on and off the racecourse with technology trickled down from our Ultra collection. LTD represents the limited number of these unique collection pieces we create each season. With high-tech fabrics and Zoot's legendary comfort, these limited collections don't last long.
RECON
Our Zoot Recon Gear is built to perform wherever your bike takes you, even if you are looking for adventure off the beaten path. Designed to be fast on the road and capable on gravel, this collection will become your go-to gear for all-day exploring. Our Recon collection is ready for your next adventure with ample storage for goodies and best-in-class comfort.
ULTRA / P1
The all-new Ultra collection is innovatively engineered for ultimate long-distance speed while providing optimal thermal regulation to perform your best in hot conditions on race day. Designed to be our fastest and most innovative suit, built to help you reach the top of the podium.
CORE / PERFORMANCE
The Core and Performance collections feature solid patterns with a clean design without sacrificing Zoot's 40 years of experience producing world-class triathlon apparel.
ELITE
The Elite collection sets the standard in performance, comfort, and style. The Elite collection comprises sleek and luxurious triathlon essentials that will find a home in every triathlete's wardrobe. The Elite bottoms will soon become your favorite go-to short for training and race day. Crafted with dyed black premium Italian fabrics and trims, this collection is built for a high-performance with a sophisticated look.
---
Womens Wikiwiki Speedzoot - Black/Silver