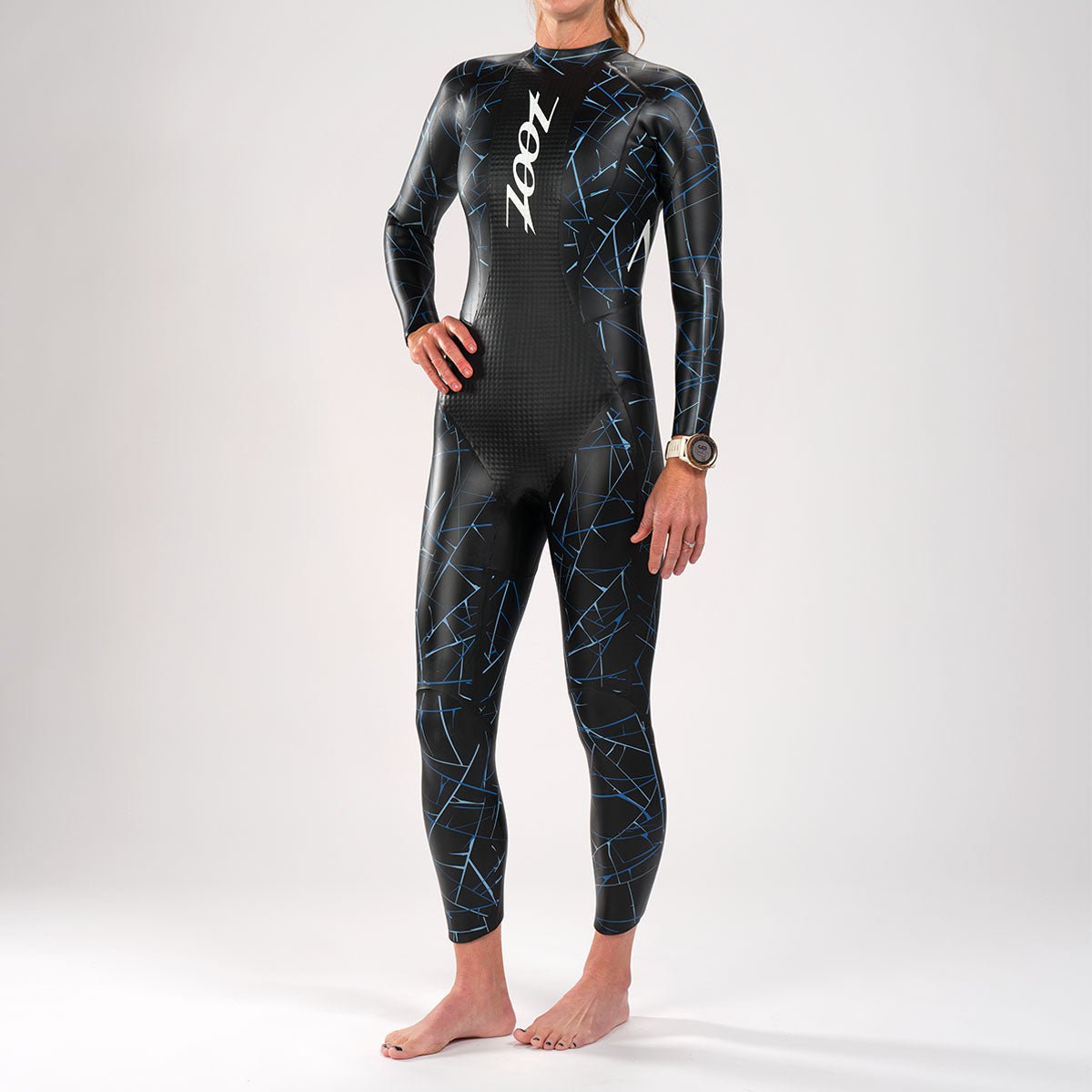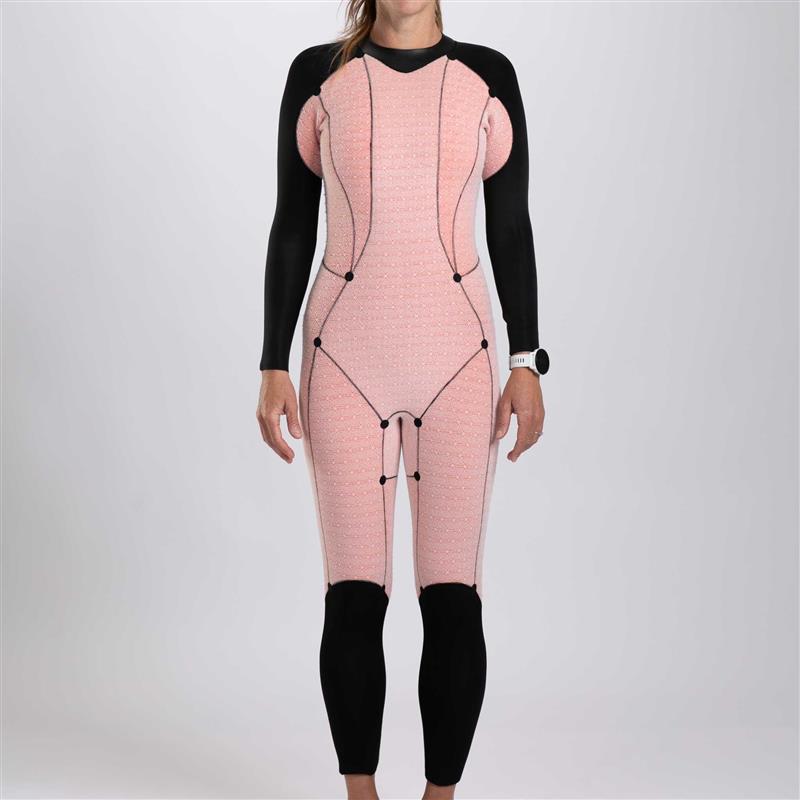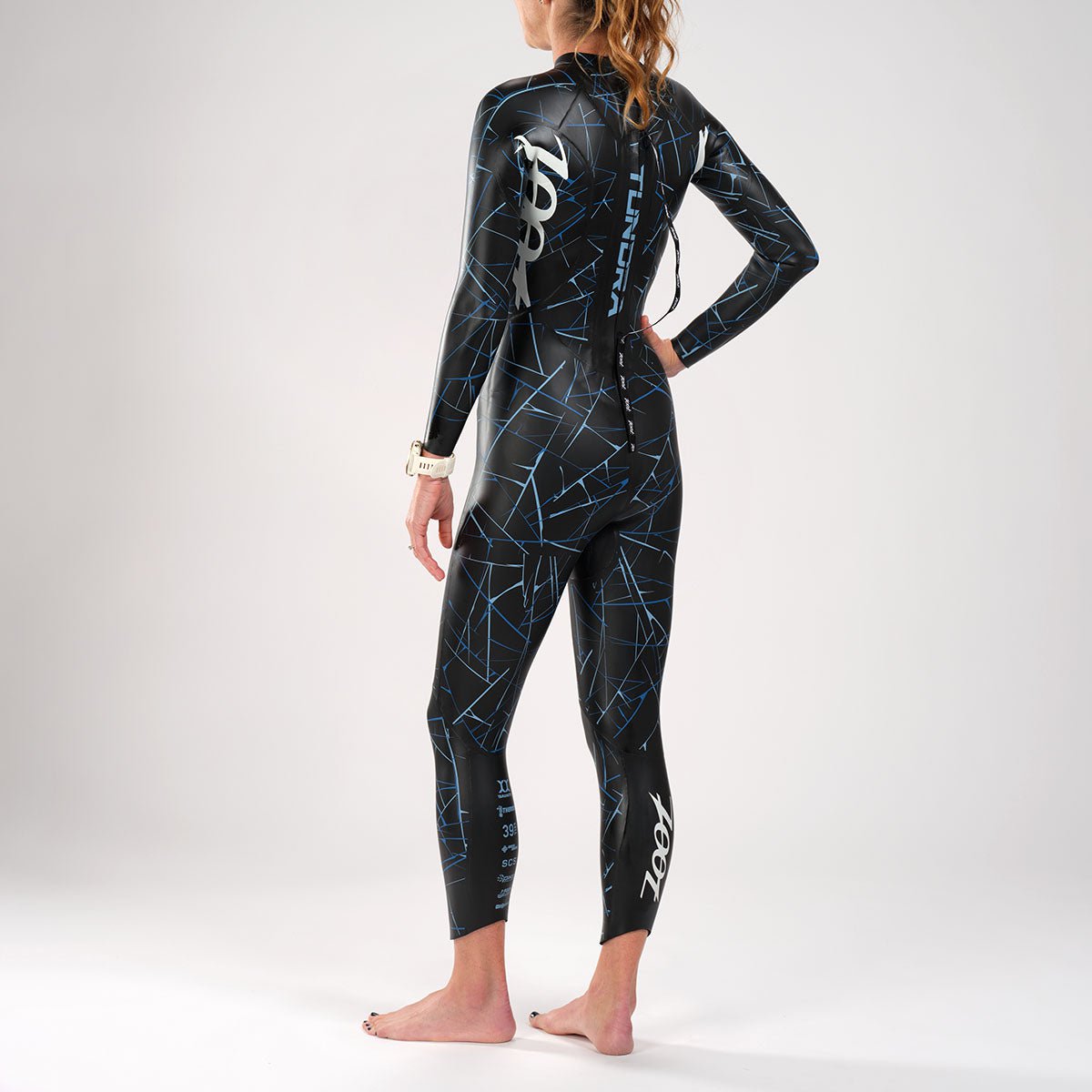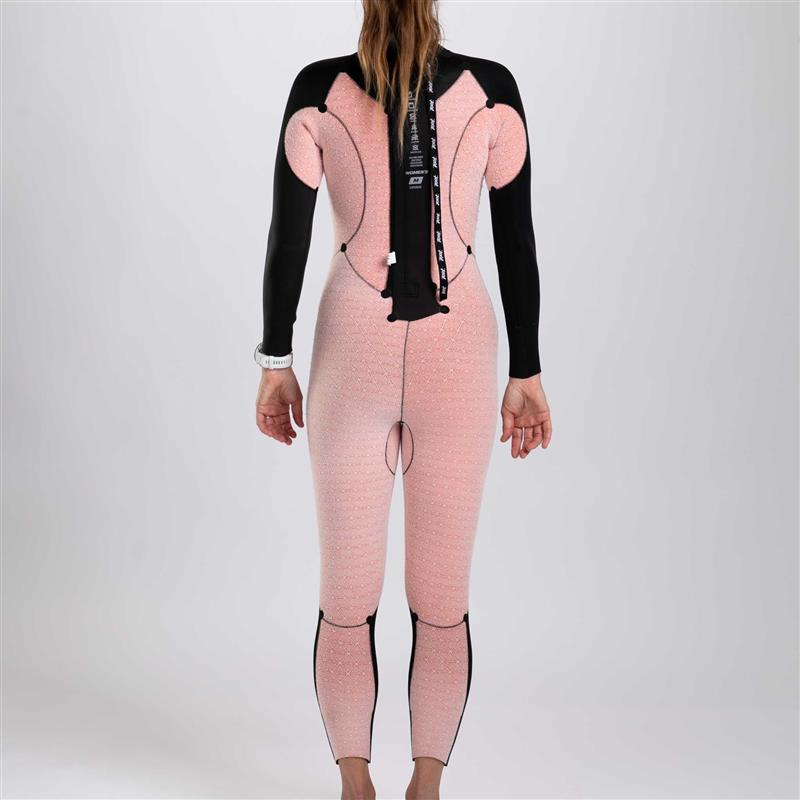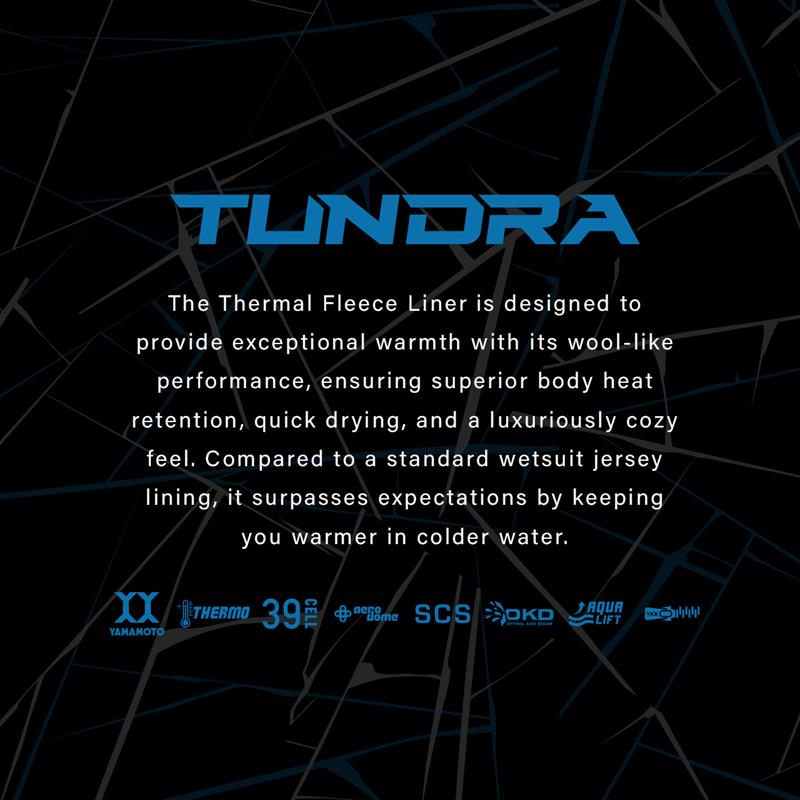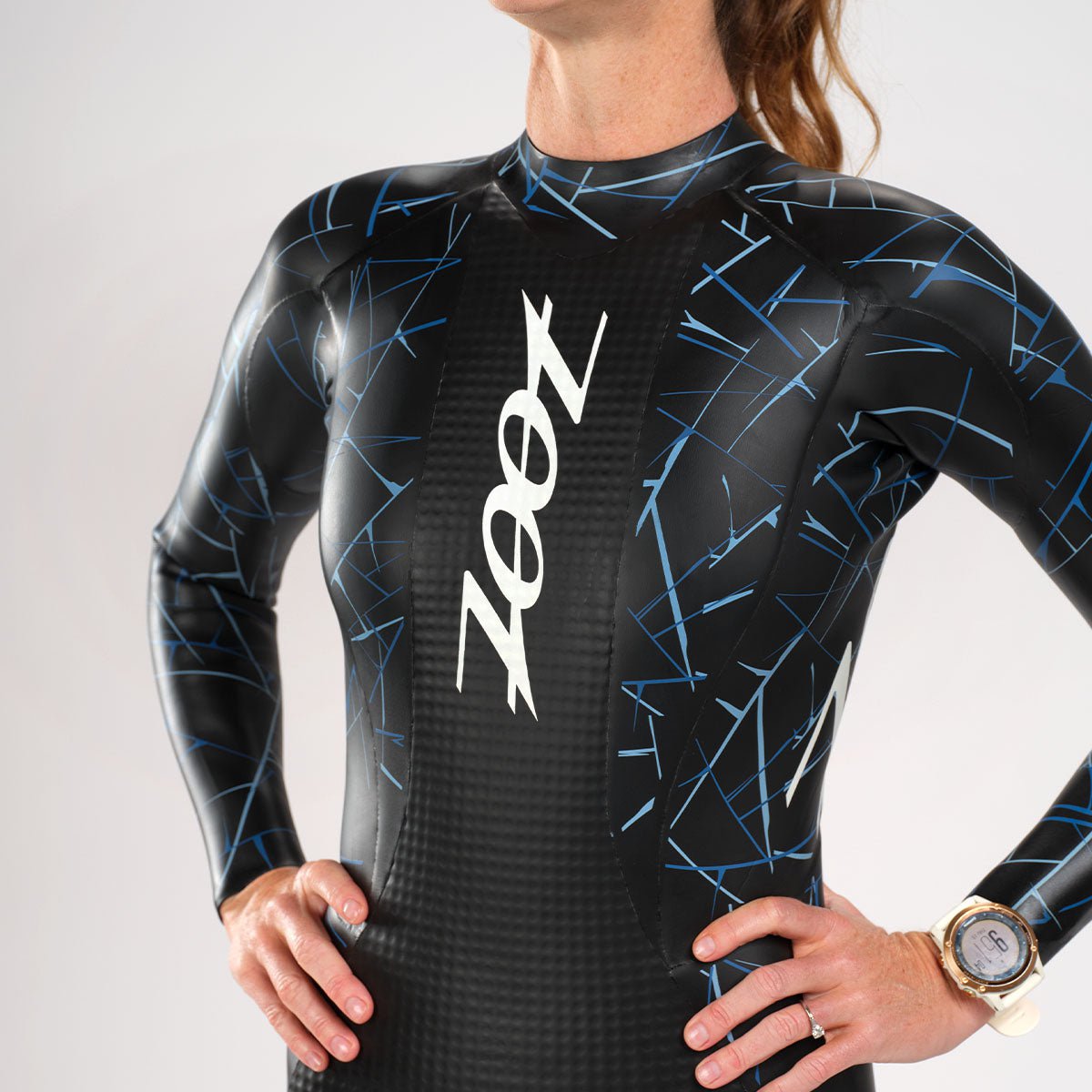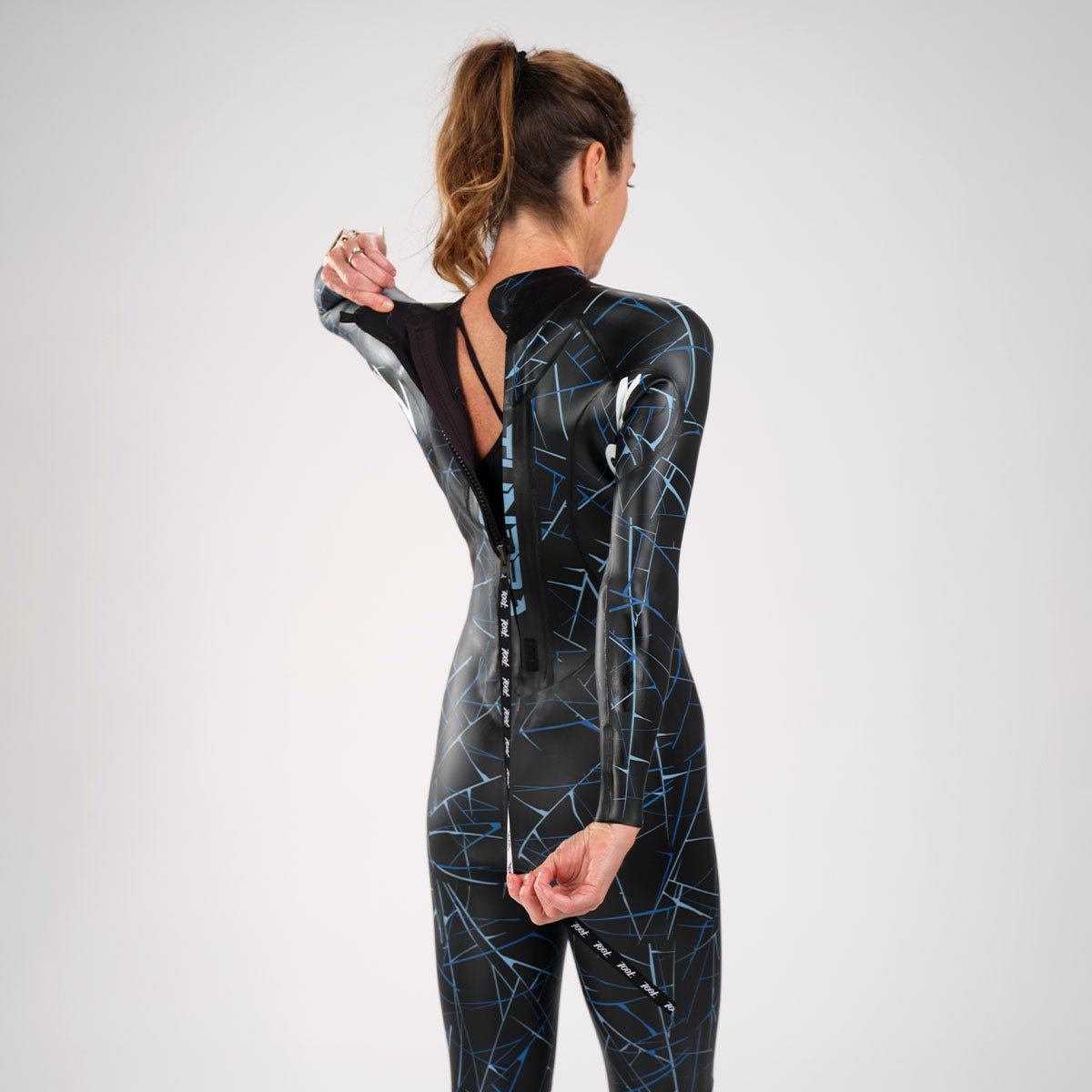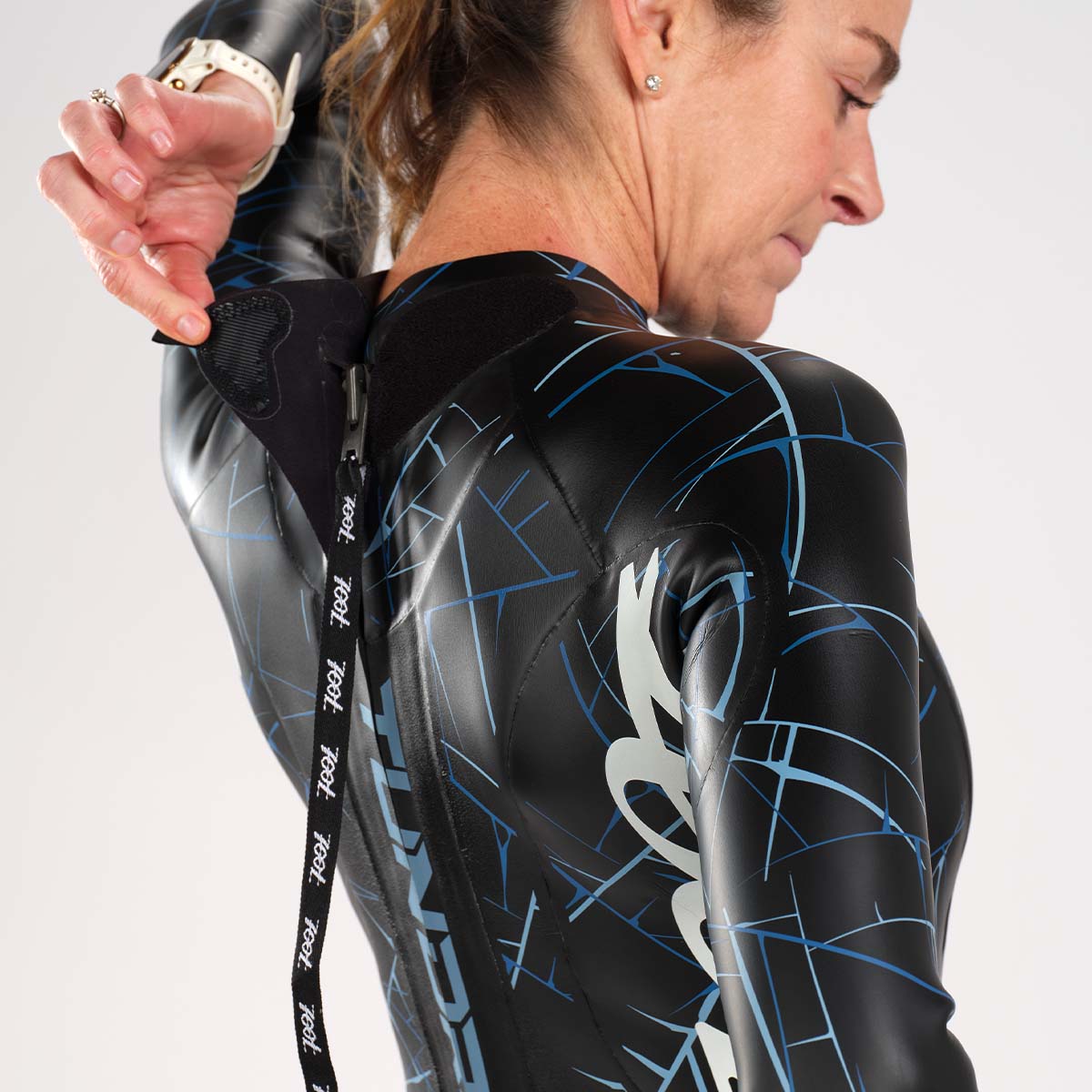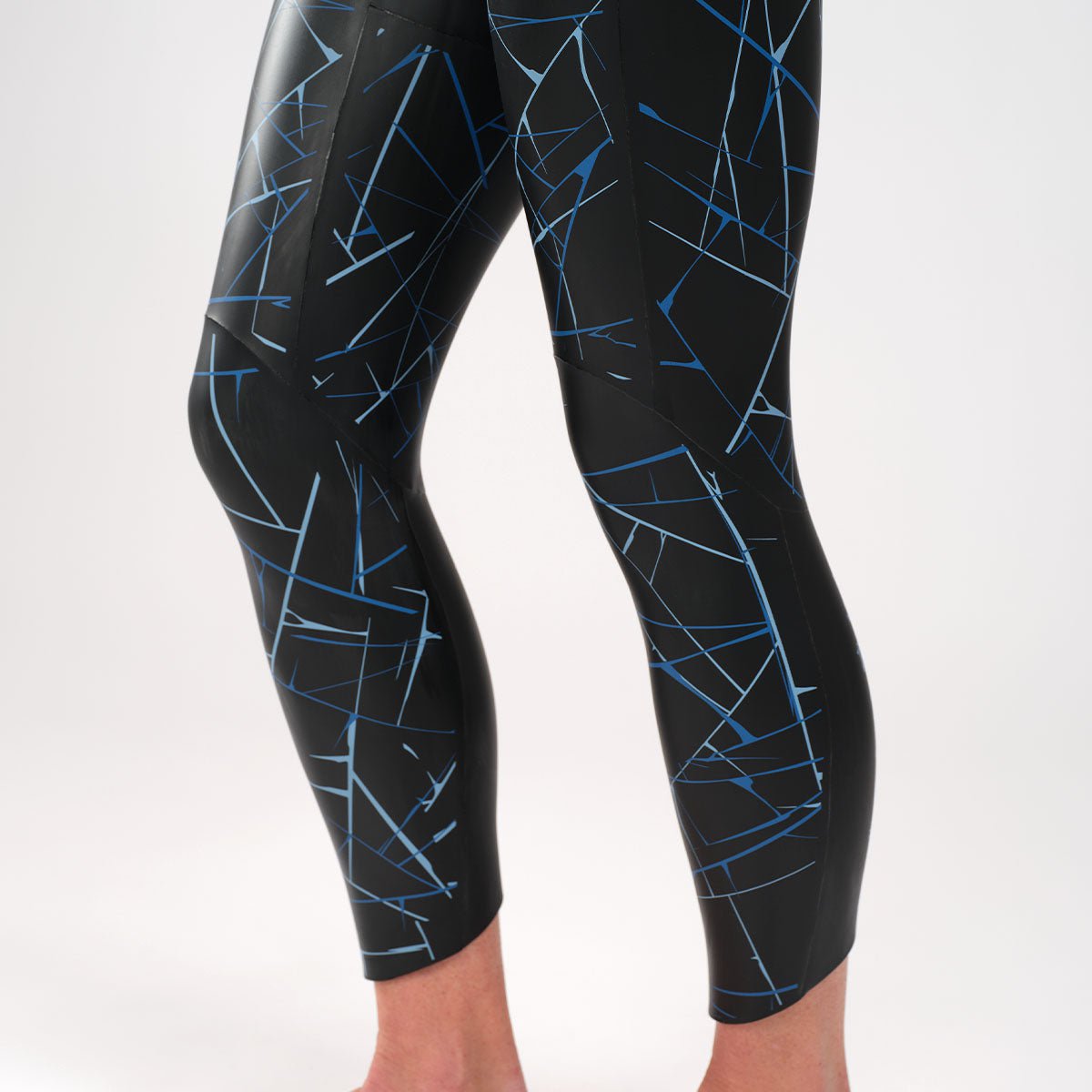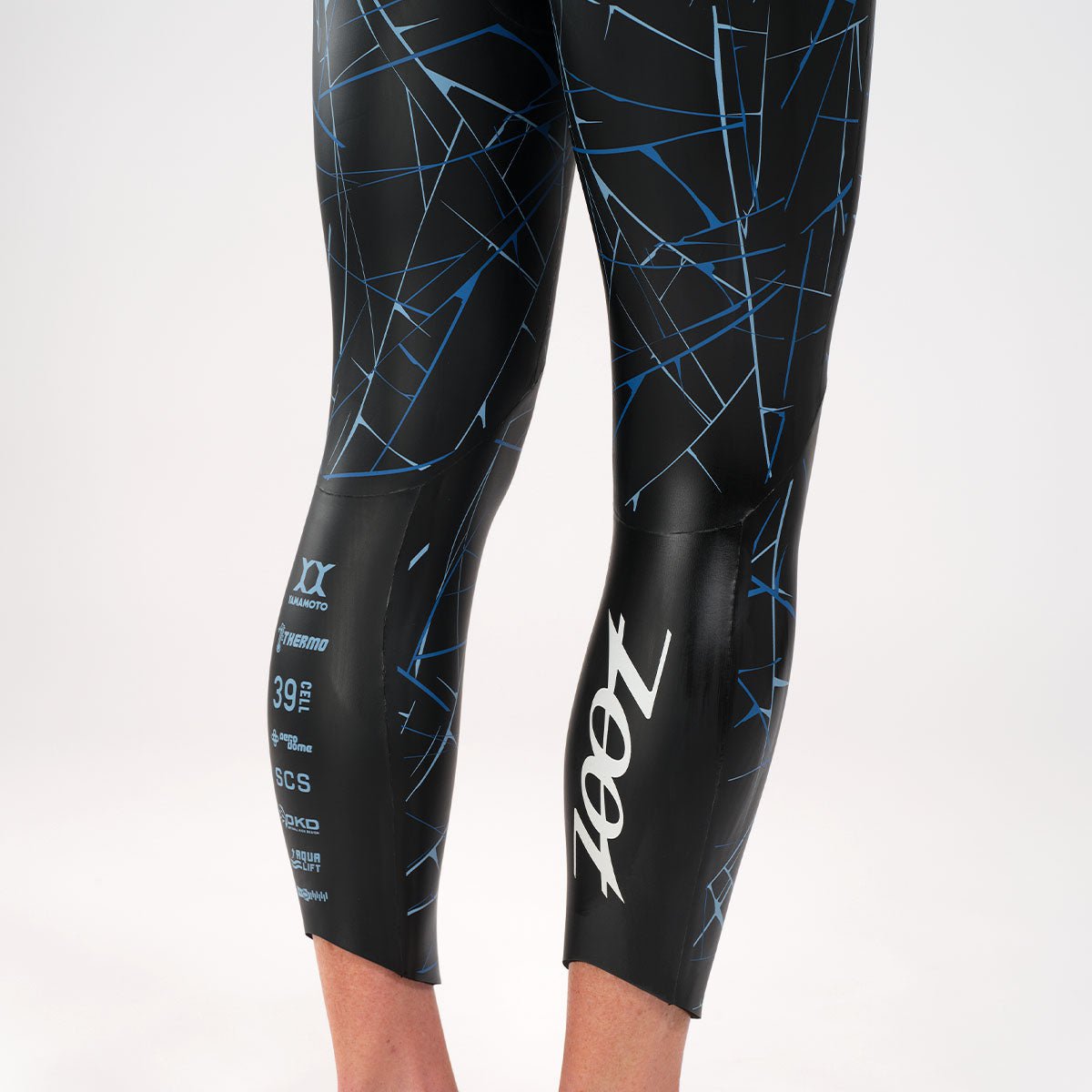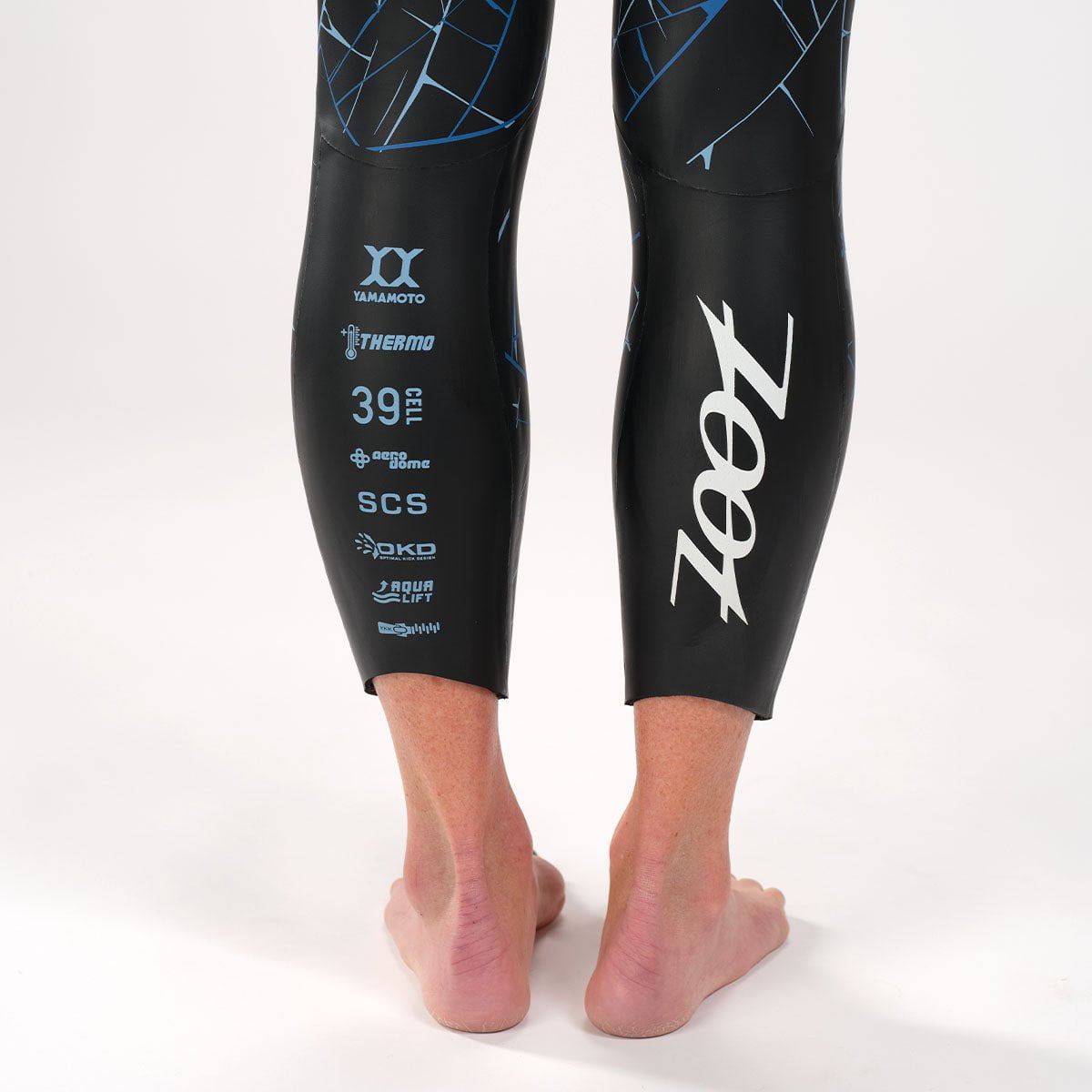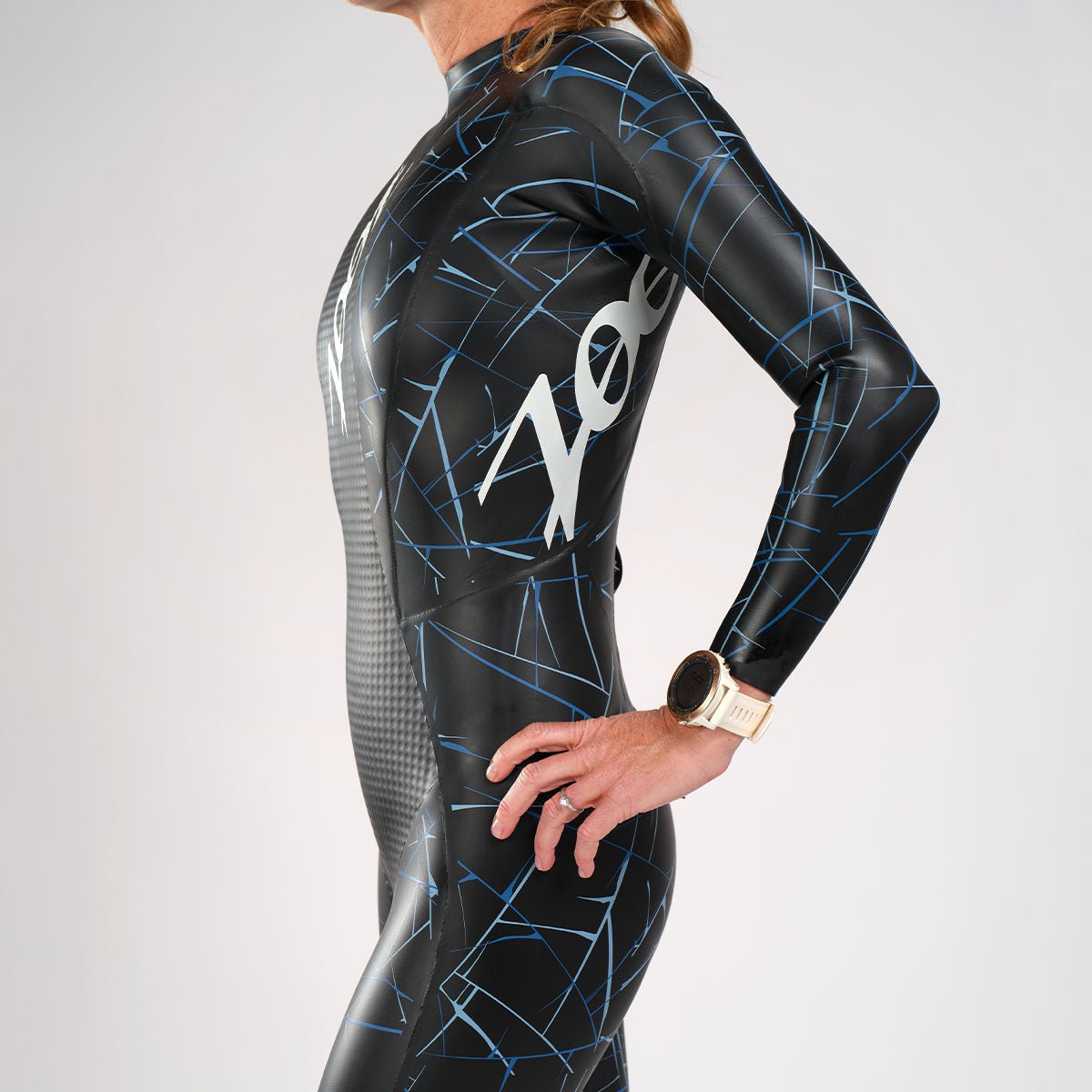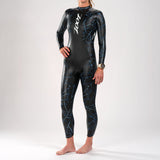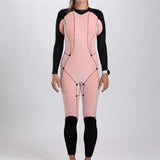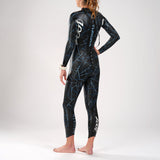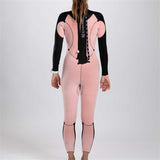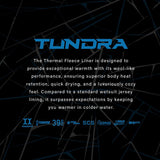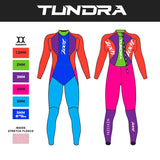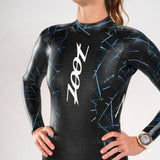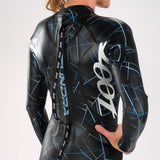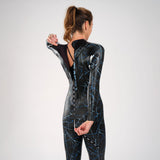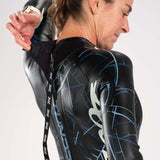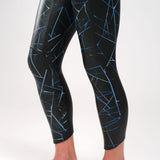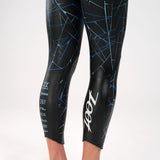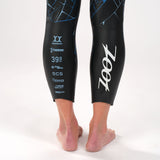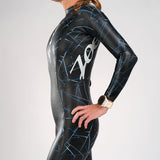 Womens Tundra Wetsuit - Ice Blue
The ultimate weapon for cold water swimming, meet the new Tundra. Designed with a perfect blend of warmth and flexibility, this wetsuit will revolutionize your cold-water triathlon experience. We've carefully designed a thermal wetsuit that keeps you warm without sacrificing flexibility and speed. The Tundra's ergonomic fit contours to your body, eliminating discomfort or chafing that can hinder your performance. Strategically placed Jacquard stretch thermal fleece panels optimize warmth and floatation, giving you an experience not previously possible in cold water.
FEATURES
Jacquard Stretch Fleece: The Thermal Fleece Liner is designed to provide exceptional warmth with its wool-like performance, ensuring superior body heat retention, quick drying, and a luxuriously cozy feel. Compared to a standard wetsuit jersey lining, it surpasses expectations by keeping you warmer in colder water.
Uncompromised Construction: The robust combination of glued and taped seams ensures outstanding durability while effectively preventing cold water from seeping in and maintaining optimal heat insulation.
Easy Transition: Easy-glide YKK zipper and easy exit wrist and ankle openings make for quick transitions with cold hands.
Ideal for water temps under 60F / 15.5C*
FABRIC: Computer Jacquard Stretch Fleece 05
FINISH: Carbon Peach, Hydrophobic soft
COMPOSITION: 92.4% Polyester 7.6% Spandex
We offer various collection lines that meet a wide range of athletes, from first-time triathletes to high-performing professionals.
LTD
Our LTD collections are our bread and budder line-up. We release several collections throughout the year, supply always one batch, and go on to the next one. This continuous circle of new collections is why we call them limited – LTD. The Zoot LTD collections showcase our creativity in design that stands out on and off the racecourse with technology trickled down from our Ultra collection. LTD represents the limited number of these unique collection pieces we create each season. With high-tech fabrics and Zoot's legendary comfort, these limited collections don't last long.
RECON
Our Zoot Recon Gear is built to perform wherever your bike takes you, even if you are looking for adventure off the beaten path. Designed to be fast on the road and capable on gravel, this collection will become your go-to gear for all-day exploring. Our Recon collection is ready for your next adventure with ample storage for goodies and best-in-class comfort.
ULTRA / P1
The all-new Ultra collection is innovatively engineered for ultimate long-distance speed while providing optimal thermal regulation to perform your best in hot conditions on race day. Designed to be our fastest and most innovative suit, built to help you reach the top of the podium.
CORE / PERFORMANCE
The Core and Performance collections feature solid patterns with a clean design without sacrificing Zoot's 40 years of experience producing world-class triathlon apparel.
ELITE
The Elite collection sets the standard in performance, comfort, and style. The Elite collection comprises sleek and luxurious triathlon essentials that will find a home in every triathlete's wardrobe. The Elite bottoms will soon become your favorite go-to short for training and race day. Crafted with dyed black premium Italian fabrics and trims, this collection is built for a high-performance with a sophisticated look.
---
Womens Tundra Wetsuit - Ice Blue