Zoot Sports has been a proud supporter of amateur and professional triathletes chasing their dreams and pushing the boundaries of our sport. Join us in following our athletes as they push themselves to the limits and show us the true potential of triathlon.
EUROPE
Zootsports Europe
www.zootsports.de
info@zootsports.de
+49 2307 1400 120
AUSTRALIA AND NEW ZEALAND
The Garment Exchange / Zoot Sports ANZ
10 / 7-9 Galbraith Loop, Falcon, WA 6210, Australia
zootsports@garmentexchange.com
@zootsportsanz
HONG KONG
3rd:move triathlon shop (Shatin)
website : www.3rdmove.com
Address : Shop No.6,1/F., Wah Fung House, Lek Yuen Plaza, Shatin, N.T, Hong Kong
Phone : 852-34279503
FB : https://www.facebook.com/3rdmove-triathlon-shop-144599272075/

3rd:move triathlon shop (Causewaybay)
website : www.3rdmove.com
Address : Flat 535, 4/F 535 Lockhart Road, Causeway Bay, Hong Kong
Phone : 852-35857428
FB : https://www.facebook.com/3rdmove-triathlon-shop-144599272075/
LATIN AMERICA
Kona Group SpA
Santiago, Chile
www.SwimBikeRun.cl
+56 9 6495 0774
@ZootLatam
 THAILAND
 B and B Outdoor Sports Co.,Ltd.
5 Krungthep Kritha Soi 16, Saparnsung
Bangkok, 10250 THAILAND
Tel: +(66)81-445-6549
www.bboutdoorsport.com
www.trihub.store
TAIWAN
T-MAN DEVELOP INC. (ZOOT Taiwan)
1F., No.6, Changle Rd., Luzhou Dist.,
New Taipei City 247, Taiwan(R.O.C)
Tel : (+886)2-8285-8333
E-mail : zoot.taiwan@gmail.com
Website : www.zootsports.com.tw
MALAYSIA
PARAGON VEST SDN BHD.                                                                                     
Address:
16, Jalan Lada Sulah 16/11, Seksyen 16, 40200 Shah Alam, Selangor      
Phone : 03-5523 1213                                       
Website : https://www.zootsports.my/               
Contact : paragonvest.estore@gmail.com       
facebook : https://www.facebook.com/zootsportsmy/   
KOREA
MLT Co.
5th Samsung-ro 104-gil, Kangnam-gu, Seoul, Korea

Phone : +82-70-8276-8622
Website : http://www.zootsports.co.kr
Contact : mltco@zootsports.co.kr
instagram : https://www.instagram.com/zootsports_kr/
ISRAEL
Club 226 Ltd. - Adi Levi
Ein Sahak 10 Lehavim, ISRAEL.
972-54-2009200
www.zoot.co.il
www.club226.com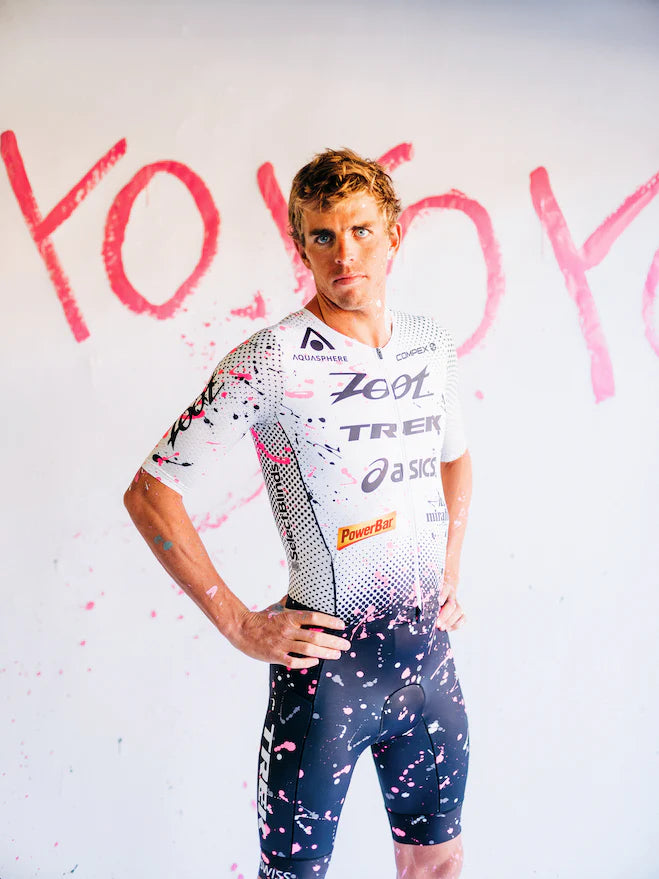 SAM LONG
Yo, Yo, Yo! Sam Long shows a bright future for American long-distance racing. He is a 70.3 World Silver Medalist, has won two Ironmans, and five 70.3's. He has already changed the sport with his big personality that brings a new and infectious enthusiasm to triathlon. The future is bright and he is just beginning at growing his legacy. His dream is to win the biggest races while also embarking on an incredible adventure that inspires people to be their best while having fun. Join the journey!
Instagram @samgolong