Zoot Sports has been a proud supporter of amateur and professional triathletes chasing their dreams and pushing the boundaries of our sport. Join us in following our athletes as they push themselves to the limits and show us the true potential of triathlon.
If we have received your consent to send you newsletters, we will evaluate your user behavior on our website and within the newsletters we send out and assign it to your user profile maintained with us. We also store information about browser used, operating system, which areas within our internet presence have been visited, and links clicked on in newsletters.

The aim of creating a personal user profile is to tailor our advertising to your interests.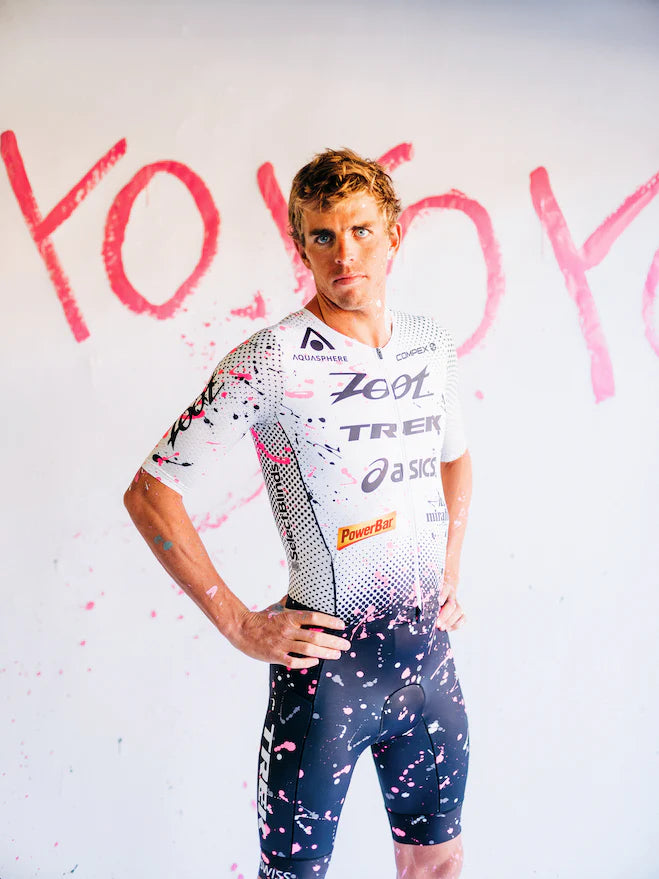 SAM LONG
Yo, Yo, Yo! Sam Long shows a bright future for American long-distance racing. He is a 70.3 World Silver Medalist, has won two Ironmans, and five 70.3's. He has already changed the sport with his big personality that brings a new and infectious enthusiasm to triathlon. The future is bright and he is just beginning at growing his legacy. His dream is to win the biggest races while also embarking on an incredible adventure that inspires people to be their best while having fun. Join the journey!
Instagram @samgolong