Zoot Sports has been a proud supporter of amateur and professional triathletes chasing their dreams and pushing the boundaries of our sport. Join us in following our athletes as they push themselves to the limits and show us the true potential of triathlon.
USA
Just Wetsuits
1000 N. Hamilton St.
Suite C5
Chandler, AZ 85225
877-784-7808
info@justwetsuits.com
https://www.justwetsuits.com
Urban Tri Gear
416 E Ogden Ave F, Westmont, IL 60559
630-468-2992
https://urbantrigear.com
Swim Outlet
1-800-691-4065
https://www.swimoutlet.com
CANADA
2:18 Run Corp.
1576 Fairfield Rd
Victoria, BC V8S 1G1
Phone: 250-595-2378
Website: www.218run.com
Zoot/Tri specialist.

La Boutique Dulac
1020D Boulevard Du Lac
Lac Beauport, QC
G3B0W8
418-554-6425
website :
https://www.laboutiquedulac.com/
1-888-653-2655
info@laboutiquedulac.com
Tri Boutique
140-6362 Fraser Street
Vancouver BC V5W 0A1
1 800 343 3650
www.triboutique.ca
info@triboutique.ca
Tri It Multisport
1703 10th Ave SW
Calgary, AB
T3C 0K1
www.tri-it.ca
403 270-7776
triitstaff@gmail.com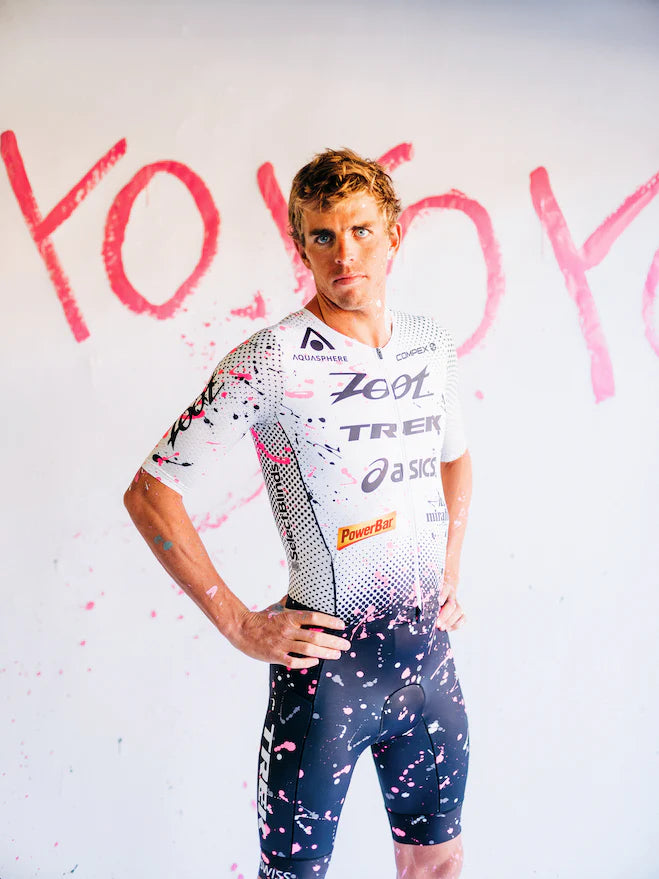 SAM LONG
Yo, Yo, Yo! Sam Long shows a bright future for American long-distance racing. He is a 70.3 World Silver Medalist, has won two Ironmans, and five 70.3's. He has already changed the sport with his big personality that brings a new and infectious enthusiasm to triathlon. The future is bright and he is just beginning at growing his legacy. His dream is to win the biggest races while also embarking on an incredible adventure that inspires people to be their best while having fun. Join the journey!
Instagram @samgolong